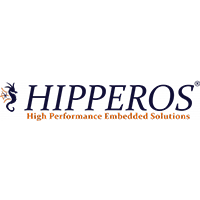 HIPPEROS delivers solutions for Intelligent Autonomy by means of High Performance Embedded Software technology enabling affordable high performance, reliability, efficiency and security for smart embedded systems. HIPPEROS was founded in 2014 in Belgium.
The HIPPEROS RTOS Kernel family of configurable, modular and parallel Real-Time Operating Systems (RTOS) designed from basic principles for embedded multicore computing platforms addresses the complexities of modern multicore and hybrid platforms that combine CPUs, GPUs, DSPs and FPGAs.
It uses an architecture specifically designed for parallelism, state-of-the-art scheduling and resource sharing algorithms and supports low power optimization, reconfigurable hardware acceleration, time & space isolation and other features.