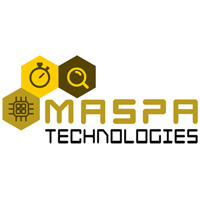 Maspatechnologies, a spin-off from the Barcelona SuperComputing Center, provides multicore timing analysis solutions in accordance to safety standards for critical embedded systems, including automotive, aerospace and space applications. Maspatechnologies builds on more than 40 years of combined expertise on design, analysis, and verification of multicore processor systems.
Maspatechnologies provide 4 key solutions:
Hardware Analysis Services
Microbenchmark Technology
Multicore Contention Modeling
Surrogate Applications
Rapita Systems works closely with Maspatechnologies to support multicore timing analysis and DO-178C/CAST-32A compliance for companies developing critical embedded software worldwide, with Maspatechnologies' microbenchmarks (marketed by Rapita as RapiDaemons) and experience in multicore platform interference channel analysis forming crucial components of Rapita's Multicore Timing Solution and CAST-32A Compliance Solution.