Event location
Huntsville, Alabama, USA
Want to learn more about multicore avionics certification?
Location: USA - Huntsville, AL: Hyatt Place Huntsville Research Park
Date: 26-27 July 2022
Rapita Systems will be delivering a technical, in-person DO-178C Multicore (CAST-32A and A(M)C 20-193) training event in Huntsville, AL in July. We have developed this training course to offer value for both beginners and experts alike.
Led by genuine DO-178C certification experts, the training will focus on practical approaches to satisfying CAST-32A objectives for both civil and defense multicore avionics projects.
Through a mix of theory and practical training, attendees will learn how to:
Leverage industry-best approaches to CAST-32A / A(M)C 20-193 compliance
Interpret CAST-32A / A(M)C 20-193 and what the objectives mean in practice
Select the right multicore hardware for your project
Characterize and quantify multicore interference in your platform
Estimate worst-case-execution-time for multicore platforms
Demonstrate robust partitioning in your multicore system
Integrate CAST-32A / A(M)C 20-193 evidence into your existing DO-178C workflow
Comply with CAST-32A / A(M)C 20-193 on Integrated Modular Avionics (IMA) systems
Training registration
Full price: $799
Early bird: $599 (if booked before 1st June 2022)
Training format
2 full day training sessions
Day 1:

Examine examples of final reports and certification deliverables early – how did we get here?
Introduction to the challenges of using multicore processors for safety-critical projects
Introduction to CAST-32A / A(M)C 20-193

What's needed in addition to DO-178C/ED-12C?
How much effort is needed to comply with CAST-32A / A(M)C 20-193?

Evaluating and selecting multicore hardware and RTOS

Interference mitigation strategies
What is robust partitioning for multicore systems?

Multicore interference

Sources of interference
Quantifying interference and performance monitoring counters
Verification of mitigation via Interference generators
Demonstrating robust partitioning

Integrated Modular Avionics (DO-297/ED-124) and CAST-32A / A(M)C 20-193
How much testing is enough? Data collection infrastructure for CAST-32A / A(M)C 20-193 verification
Day 2:

Ecosystem suppliers, dependencies and the Multicore Value Chain
DO-178C planning for CAST-32A / A(M)C 20-193 projects

Plan for Aspects of Multicore Certification (PMAC)
Checklists
Etc.

How to approach WCET calculation/estimation
An overview of the Rapita CAST-32A / A(M)C 20-193 workflow

Why do we use this approach?

End-to-end demonstration of generating CAST-32A / A(M)C 20-193 evidence using the Rapita methodology

Test requirements traced to system timing requirements
Test definition (test cases/procedures) and execution
Collection of timing metrics
DC/CC
Estimation of WCET
Formalizing evidence for cert.
Other benefits:
Complementary welcome drinks and nibbles
Free print copy of the training slides
Free copy of our 70-page DO-178C handbook
Course completion certificate
High quality lunch and coffee/snacks provided
The speakers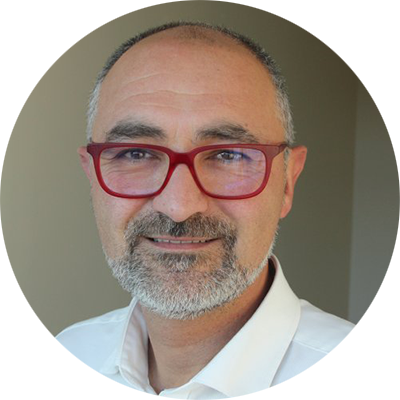 Dr. Guillem Bernat
Dr. Guillem Bernat is one of the founders of Rapita Systems. He received his PhD in Computer Science from the Universitat de les Illes Balears in Spain in 1998, and then took a lecturing position at the Real-Time Systems Group at the University of York in the UK.
In 2004, he founded Rapita Systems to commercialize technology for measurement-based worst-case execution time analysis technology. Rapita Systems has grown to provide a set of software verification tools for safety-critical systems including timing analysis, WCET analysis and structural code coverage analysis to satisfy DO-178B/C and ISO-26262 objectives.
Dr. Bernat has more than 70 published papers in international conferences and journals, has lectured extensively in real-time systems, and is a frequent speaker at international conferences.
About Rapita
Rapita Systems are experts in the field of DO-178C software verification and validation and over the last 10 years have developed a unique commercial solution to address the extra CAST-32A / A(M)C 20-193 objectives that supplement existing DO-178C guidance. Rapita is trusted by the world's most prominent aerospace companies to provide tools and services for meeting CAST-32A / A(M)C 20-193 objectives, for example Bell Textron who are using our MACH178 solution for the Bell Invictus 360 next-gen rotorcraft.