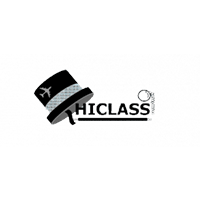 The objective of HICLASS is to facilitate the development and in-service maintenance of secure, complex and large systems required by airframers, engines and other future markets. The HICLASS research project is a key enabler to the UK to build cyber-secure systems of the future – enhancing the UK's capability in high-integrity systems and software engineering.
This will be achieved by working alongside the regulator to develop technology and product roadmaps in a coherent industry approach to security. The project partners will then collaboratively and individually develop a series of complementary software and technologies to fulfil these needs.
HICLASS comprises four work packages, each led by an industry partner:
Drive cyber-security standards and regulations for avionics
Develop and mature a set of integrated advanced security, software and electronics technologies
Integrate these technologies to demonstrate next-generation products
Continue to reduce high-integrity software costs (through better tools and architectures)
The HICLASS research project, which began in July 2019, is led by Rolls Royce. The project, which has a budget of £31.8m, will be part funded by 16 partners (see below) and the Aerospace Technology Institute, with Innovate UK providing management and monitoring services.
Rapita's goals for the project are to develop:
A Multicore Timing Analysis Prototype
An Automatic Test Generation Prototype
Advanced Source code Analysis
Integration of the Rapita Verification Suite with multiple platforms including MATLAB Simulink and Rolls Royce's CaMCOA studio
Zero-footprint software verification tooling
Who is involved?
Rolls Royce (Lead participant and project manager)
Rapita Systems Ltd.
AdaCore
Altran UK Ltd.
BAE Systems (Operations) Ltd.
Callen-Lenz
Cobham
Cocotec
D-RisQ
General Dynamics UK
GE Aviation
Leonardo
MBDA
Thales
Ultra Electronics
University of Oxford
University of Southampton
University of York