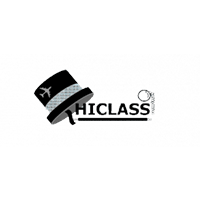 The objective of HICLASS is to facilitate the development and in-service maintenance of secure, complex and large systems required by airframers, engines and other future markets. The HICLASS research project is a key enabler to the UK to build cyber-secure systems of the future – enhancing the UK's capability in high-integrity systems and software engineering.
This will be achieved by working alongside the regulator to develop technology and product roadmaps in a coherent industry approach to security. The project partners will then collaboratively and individually develop a series of complementary software and technologies to fulfil these needs.
HICLASS comprises four work packages, each led by an industry partner:
Drive cyber-security standards and regulations for avionics
Develop and mature a set of integrated advanced security, software and electronics technologies
Integrate these technologies to demonstrate next-generation products
Continue to reduce high-integrity software costs (through better tools and architectures)
The HICLASS research project, which began in July 2019, is led by Rolls-Royce. The project, which has a budget of £31.8m, will be part funded by 16 partners (see below) and the Aerospace Technology Institute, with Innovate UK providing management and monitoring services.
Rapita's goals for the project are to develop:
A Multicore Timing Analysis Prototype
An Automatic Test Generation Prototype
Advanced Source code Analysis
Integration of the Rapita Verification Suite with multiple platforms including MATLAB® Simulink® and Rolls-Royce's CaMCOA studio
Zero-footprint software verification tooling
Who is involved?
Rolls-Royce (Lead participant and project manager)
Rapita Systems Ltd.
AdaCore
Altran UK Ltd.
BAE Systems (Operations) Ltd.
Callen-Lenz
Cobham
Cocotec
D-RisQ
General Dynamics UK
GE Aviation
Leonardo
MBDA
Thales
Ultra Electronics
University of Oxford
University of Southampton
University of York
MATLAB® and Simulink® are registered trademarks of The MathWorks, Inc. See mathworks.com/trademarks for a list of additional trademarks.