Robust integration with existing environments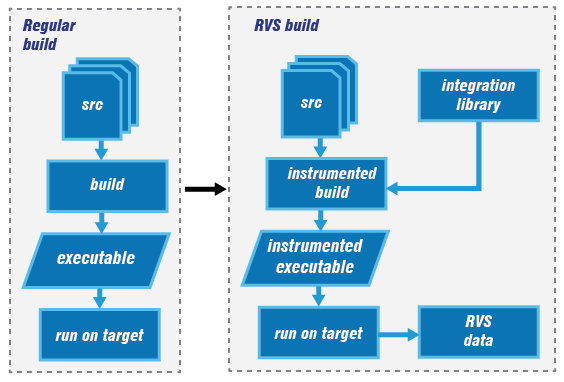 We help you:
 

Integrate Rapita's solutions into your existing environment

 

Develop an efficient workflow

 

Get the most from your use of RVS

 

Make your way towards a certification-compliant workflow
To use the Rapita Verification Suite (RVS) in your development environment, the two must be integrated so that RVS can execute your build system and collect data from your embedded target. Because the integration only needs to be done once, and repays itself by reducing the time taken to obtain results later, it is worth spending the effort required to ensure it is robust.
We offer a service which will help our customers integrate RVS with their development environment. Through this service, we provide a robust integration that includes instrumentation libraries you can use to run RVS, documentation describing how the integration works and dedicated support.
The process
When working with you to achieve a robust integration, we split our activities into two distinct phases:
Preparation and integration
Outputs and support
Preparation and integration
In this phase, one of our FAEs (Field Application Engineers) gathers information about your development environment, including your operating system, compilers and target architecture. After this, they visit your site to develop build scripts and an integration library suitable for your development environment.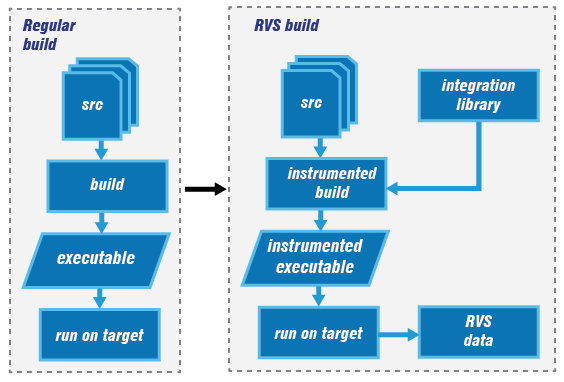 Outputs and support
Next, our FAE uses the integration to generate verification results using RVS, and provides you with documentation describing how the integration works. We consider this to be just the beginning of our relationship – we offer continuous support to answer any questions you may have about the integration.
What's more, we can provide evidence needed to support the qualification of using RVS in your development environment if you need to meet safety standards such as DO-178B/C or ISO 26262.
The Rapita team have an excellent qualification solution and worked closely with us to produce an efficient deployment