Current opportunities
We are currently recruiting for the following roles:
Our application process
1. Screening call
During an informal video call with you, we decide if there is enough of a match to move forwards.
2. Interview
We meet you face-to-face for an interview at our office in York where we discuss the role and ensure that you have the skills needed to fill it.
3. Day in the office
If we're serious about offering you a job, we'll invite you to spend a day working with us. This is both for you to find out about us and for us to find out about you before anyone makes a commitment. All our candidates say that they have a valuable and fantastic experience, no matter what the outcome of the day.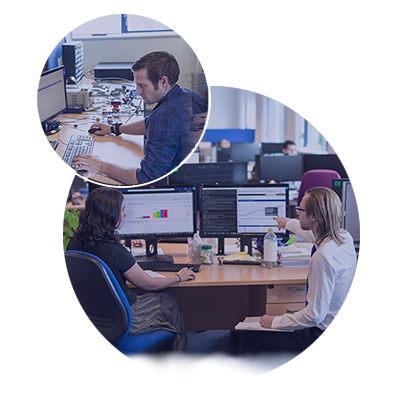 As a growing company, we're always on the lookout for exceptional talent to join our team, particularly those with software, safety, technical aerospace and DO-178B/C related skills. If your perfect match isn't listed in the vacancies above, send us your CV anyway - we'd love to hear from you.
To apply, please send a CV and cover letter to recruitment@rapitasystems.com.
'Please thank everyone on my behalf for the amazing time I had at my Rapita Systems day in the office recruitment experience.' - Fadi, Year in Industry Candidate