Leonardo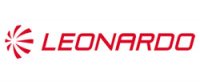 The Alenia Aermacchi™ (now Leonardo®) M-346® Master is a military transonic trainer aircraft designed for training combat pilots for front line fighter aircraft and is powered by a digital flight control system.
Alenia Aermacchi used both RapiTime and RapiCover to develop flight control software for the M-346 Master, allowing them to easily identify worst-case execution time hotspots and produce evidence that their testing covered their code base, as needed for their DO-178B certification.
Collins Aerospace

Collins Aerospace™ were awarded the contract to develop the flight control system for the Boeing 777X aircraft, which is rated at DAL A under DO-178C.
Collins Aerospace chose RapiCover to perform coverage analysis on the flight control system based on its proven track record when used in complex, critical aerospace projects.
Airbus

The A330® Multi-Role Tanker Transport, developed by Airbus™ Defence & Space, includes a Boom Control and Computing System that is classified as a Level A system according to DO-178B guidelines.
Airbus Defence & Space chose RapiTime to perform worst-case execution time analysis on this system.
RapiTime's automated WCET instrumentation and analysis significantly reduced the effort needed for Airbus Defence & Space to produce evidence required for DO-178B certification compared to manual processes, and identified hotspots that could be optimized to improve the software's worst-case timing behavior.

BAE Systems

The Hawk®, one of BAE Systems' most famous airplanes, is one of the world's most successful advanced training aircraft, outperforming and outselling all other aircraft in its class.
BAE Systems™ chose RapiTime to help optimize code for the Operational Flight Program software on the Hawk to reduce its worst-case execution time (WCET).
University of Alcalá

The Solar Orbiter is a joint project by the European Space Agency (ESA™) and the National Aeronautics and Space Administration (NASA™) to study the behavior of the Sun.
The University of Alcalá developed onboard software for the Instrument Control Unit of the Energetic Particle Detector onboard the Solar Orbiter, which launched in February 2020.
The University of Alcalá chose RapiTime to support schedulability analysis of the software they developed. Integrating with their existing MAST (Modeling and Analysis Suite for real-time applications) tool, RapiTime calculated worst-case execution time data that was needed for schedulability analysis.

OHB Sweden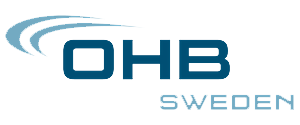 OHB Sweden has been providing complete space missions, satellites and spacecraft subsystems for over 30 years.
A Core Team Partner in the Electra satellite programme, OHB Sweden™ developed the attitude and orbit control subsystems of the satellite.
As part of the AMASS project, OHB Sweden selected RapiCover to improve the efficiency of coverage analysis during their software testing of the Electra satellite's Attitude Orbital Control System.

Triumph Group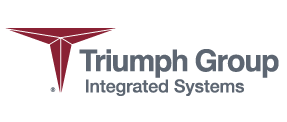 Triumph Integrated Systems™, a business unit of the Triumph Group, provides custom integrated systems such as actuators, gearboxes and flight controls to the global aerospace market.
Triumph contracted Rapita to perform end-to-end verification and validation of their DO-178C DAL A software, which was being developed for multiple actuation systems as part of a technology demonstration program for a US customer.
Rapita performed this work through their V & V Services. The work included writing and reviewing requirements and requirements-based tests and using RapiTest and RapiCover to run requirements-based tests and collect coverage evidence for DO-178C certification.