Download type: Case study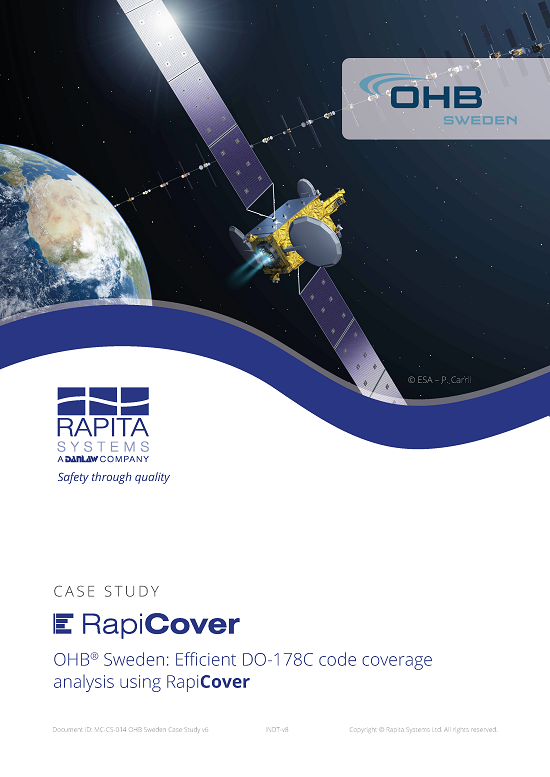 OHB Sweden provides complete space missions, satellites and spacecraft subsystems. With more than 30 years of proven success running a wide range of space missions in low and geostationary orbit and developing and manufacturing spacecraft for interplanetary missions, OHB Sweden has acquired a first class reputation of offering reliable and innovative solutions to its customers.
Learn how RapiCover increased the efficiency of code coverage analysis for OHB Sweden's DO-178C Attitude Orbital Control System software on the Electra satellite.