Download type: Case study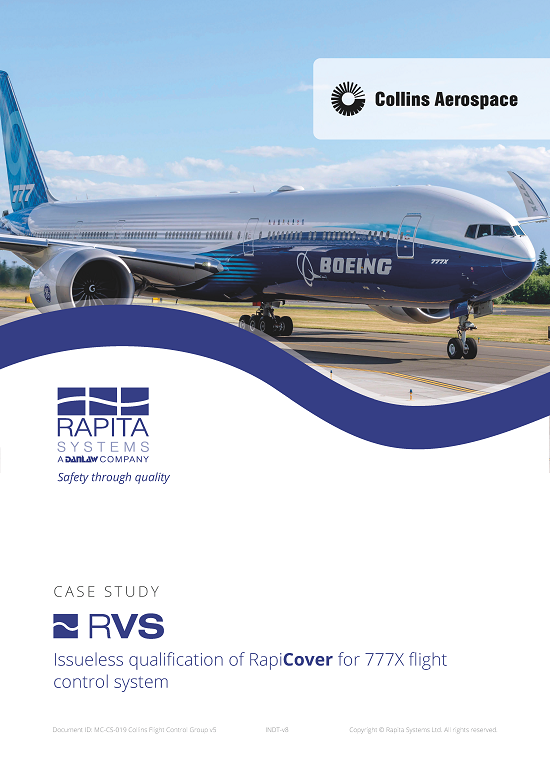 Collins Aerospace were awarded the contract to develop the flight control system for the Boeing 777X aircraft. This system was rated at DAL A, under which DO-178C guidance requires the production of structural coverage evidence including MC/DC, the most onerous and computationally-intensive coverage metric.
Learn how Collins Aerospace used RapiCover to perform code coverage analysis for the flight control system they were developing.
"Rapita's highly-optimized instrumenter has allowed us to measure software coverage without costly and burdensome changes to our testing process. We use the tool on some of the world's most complicated flight control systems. Compared to previous tools we've used in the past, RapiCover's performance has been much more reliable and robust. Rapita's technical customer service team has been consistently helpful and responsive." Collins Aerospace Flight Controls