Just like our parent company, Danlaw Inc, we believe in making our company a fantastic place to work. With an innovative and supportive ethos and culture, a flexible working environment, and some of the best people you could hope to work with, we offer a career for you where you can excel at what you love doing. Want to know what it's like to work with us? Find out what our employees have to say about us in our Employee profiles.
Hashem Ghazzawi, Account Manager
I started working at Rapita after completing my EngD in Computer Science in 2015 from the University of York. While I originally applied for a position as a Field Application Engineer, the management here recognized that I would be more suited for a sales-based role, and I'm glad that they did! 
I spent my early years in Rapita working in Business Development, which involved pre-sales responsibilities to secure new logos and open new territories in the market. Fast-forward to today and in my new role in Account Management, I still do business development activities while also helping our existing portfolio of customers solve complex challenges, identifying their needs and helping them achieve mutually beneficial solutions. 
One of the things I like the most about my job is seeing my customers succeed by using Rapita's solutions. On the personal level, it is quite fulfilling to receive career promotions and a fantastic prospect to grow in the company. 
From the day of my interview, I felt that Rapita is the place I want to work, and the staff here are the people I want to spend most of my daytime with. Rapita feels like a family and everyone here is happy to help each other, even across different departments. This is why spending a day in the office is part of the recruitment process – this gives you a feel of what you can expect if you join us. The work environment here is results-oriented while being relaxed. This unlikely combination is thanks to the company's blame-free culture – it's always about moving forward – and the fact that your line manager is also your colleague, whom you work with day-to-day. 
If you'd like to work in a friendly company with cutting-edge technologies and flexible working hours, Rapita is the place for you. 
Tyler Kojak, Software Engineering Intern (US)
Tyler recently completed an internship at Rapita during his senior year of studying Computer Engineering at the University of Michigan – Ann Arbor. Tyler's coursework was focused on embedded systems and he joined Rapita's Novi (Detroit) office to gain real experience in a professional embedded engineering role.
Tyler was particularly interested in being a part of Rapita's pioneering solution for on-target verification of complex multicore systems. Tyler enjoyed being able to contribute directly to these kinds of projects, for example working to improve a video stream output that was being used to extract debug information from an avionics customer's hardware.
One of the most rewarding aspects of Tyler's time at Rapita was being able to learn new skills that were not covered in significant depth in his academic studies. For example, Tyler gained experience of peer reviewing work from other engineers, writing documentation and participating in technical meetings with the end customer.
Tyler also enjoyed the culture at Rapita's Michigan office, where he was able to learn from highly experienced avionics software engineers, noting that he felt well supported and that colleagues made time to help with any questions or challenges he came across.
I've never been so happy at work as I have at Rapita, and I can only encourage candidates to apply if your philosophy matches ours. Good luck!
Sevane Fourmigue, Senior Software Quality Assurance Engineer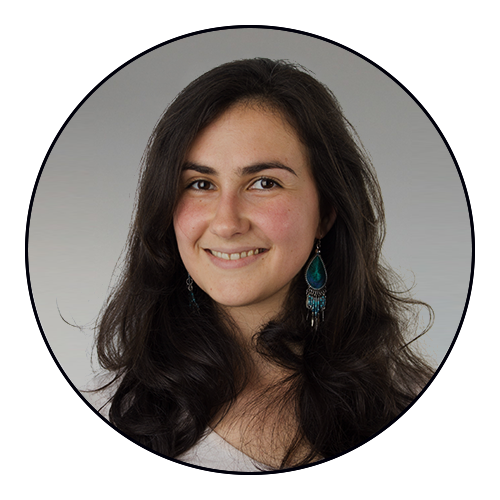 I enjoy working at Rapita tremendously. My background is in working as a contractor in aeronautics systems and multi-systems V&V, mostly on customer sites (most of which were large accounts/companies).
The first thing I noticed about Rapita is the passion everyone here has in delivering high-quality and top-notch technology, and responding to our customers' needs in a very reactive and personalized way. While reading Rapita's website and blog in preparation for my interview, my attitude grew from "This is very interesting" to "Wow, I really, really want to be a part of this!". The second thing I noticed was the size of the company. When I joined, there were just over 40 of us here at the York office, giving Rapita all the advantages of a small company – effective and direct communication, reactivity, no-nonsense talk, management and sales people who know what they are talking about/come from a technical background – combined with the quality, organization, process approach and variety more often seen in bigger companies. The recruitment process, which includes a full trial day in the office, reflects the company's philosophy: both Rapita and the employee get to know each other first, and you will be encouraged to meet as many people as possible to break the ice early on.
There is a genuine emphasis on people being happy and engaged at work! Everyone is friendly, extremely kind and will go out of their way to help you – you only have to ask! We have a pragmatic and efficient no-blame philosophy that encourages transparency and moving forward at all times. There are many different roles within the company, and evolving from one to another is supported and encouraged. Mums and dads are less stressed out, while others may stick to an exercise schedule, because we support flexible working hours and working from home. We have social events throughout the year (team half-days out (we went karting!), a Christmas dinner, a summer BBQ, pub lunches, evenings out for a beer and a meal…), and we even have a cinema and a cycling club. Did I mention that the (free) coffee here is great!?
We have a great peer mentoring process; we can discuss any professional or personal issues (or anything else we want to) at our weekly meetings with our team manager, and new employees are supported by 1-month and 3-month reviews where we get to discuss things with other management staff as well. Rapita recognizes the value of proper training and, as I didn't have a strong software background, my manager and I made arrangements for me to get up-to-speed in coding, which made me feel very valued.
I've never been so happy at work as I have at Rapita, and I can only encourage candidates to apply if your philosophy matches ours. Good luck!
Matthew Grum, Head of Field Application Engineering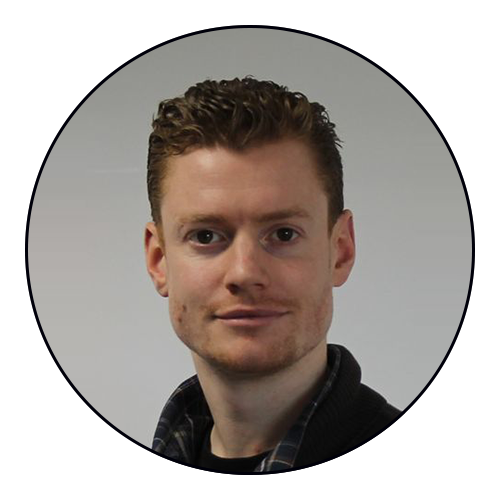 I've been at Rapita since 2015. I started out mainly in software development, then moved into a role in Field Application Engineering and am now Head of that department. In this role, I'm responsible for supporting our customers, helping them integrate our tools into their environment, providing them training, and feeding back their experience into the future development of the product.
It's not a role I had considered previously as I thought FAEs mostly just installed software and were always travelling. In my role at Rapita, however, I still do a lot of coding, design, and interesting technical work, and, while I do travel, it's only every 2 to 3 months, and it's to interesting destinations worldwide (e.g. Lisbon, Rome, the Swiss Alps).
One thing I've learned since being at Rapita is that lots of medium and large companies boast of having a "small company mentality" but only small companies can actually achieve this, and Rapita certainly does! The openness of the environment here means that everyone's ideas are listened to, and everyone makes a meaningful contribution to the company, while the flexibility in working times and the ability to work in different departments (wherever your skills can be of use) really fosters innovation in a way that is impossible in large companies with more rigid structures. Despite Rapita being a small company, I've had the opportunity to work on some really big projects such as cutting-edge commercial airliners, satellites, and the next generation of connected vehicles.
The size of the company and the cooperative ethos here means that you really get to know everyone in the company. Everyone is happy to help, and there is a great social scene outside of work.
I very much look forward to what the future holds with Rapita.
Thomas Yau, Software Engineer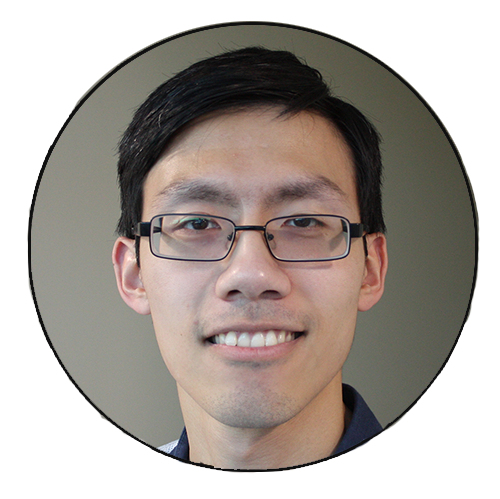 I began my career at Rapita Systems during my Year in Industry placement in the middle of my university studies. As a student, the prospect of working in an unfamiliar environment seemed daunting at first, but all the staff were extremely approachable and friendly. I found myself enjoying my time at Rapita so much I chose to apply for a job after my course had finished! I've been working as a Software Engineer since returning to the company in the summer of 2018.
As a placement student at Rapita Systems, you are not just "the coffee maker". You are working on the tool just like everyone else, fixing bugs and developing new features, so you get plenty of real-world experience of software engineering. All the staff here are helpful and knowledgeable and ready to lend you a hand if you ever have any trouble with a task, meaning I had no problems getting started.
One of the things I like about working at Rapita is the opportunity to work on interesting projects to develop new solutions, not just bug fixing. It really feels like you can make a difference as everyone is encouraged to share ideas for features and improvements.
The company structure and ethos here makes Rapita incredibly accommodating. Having flexible working hours and the ability to work from home is something that really suits me and adds to the enjoyment of working here. The flexibility even extends to the job role itself – if you have a desire to try other roles within the company, you can do so.
I am so thankful that I chose to do my Year in Industry with Rapita Systems!
Daniel Wright, Technical Marketing Executive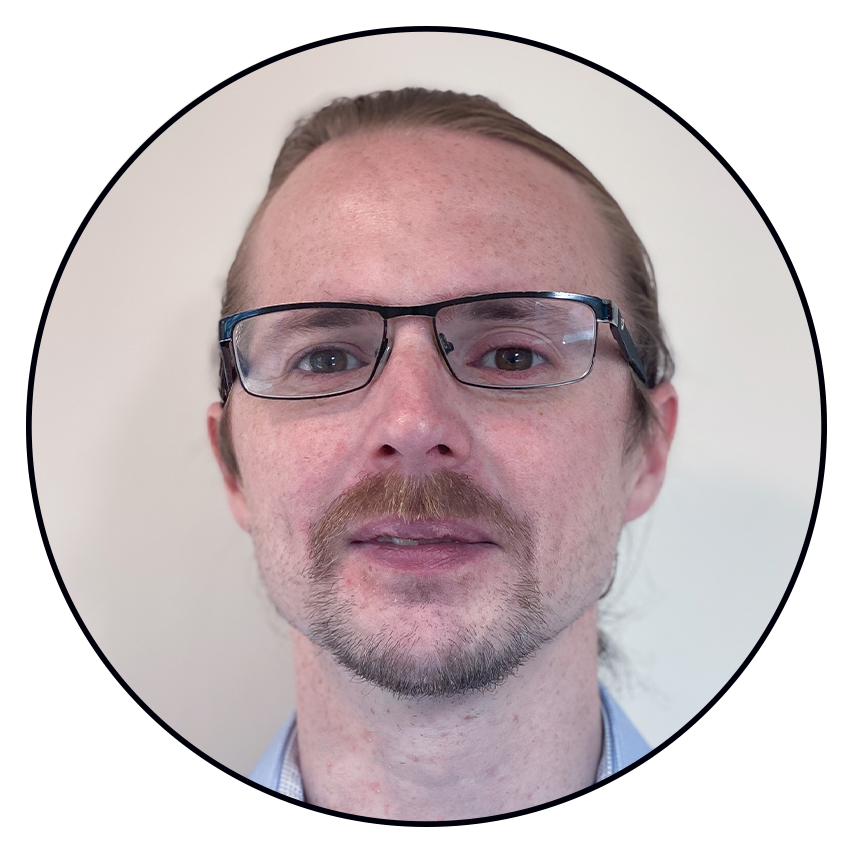 I started working at Rapita as a Technical Writer / Copywriter in Autumn 2016, before moving to a technical marketing role in November 2019. Due to the needs of my role, I need to learn from, discuss and work with lots of people here, and I was immediately impressed by just how friendly and helpful everyone here is. Having come from an unrelated (Biochemistry PhD) background, this really helped me get up to speed quickly in the completely new environment.
I've learned a great deal since I started working here, and my job role has broadened significantly. As well as writing user documentation and marketing material, I've developed brand new tutorials, had a hand in developing and populating a huge repository of useful resources for use by all Rapita staff, and even worked on new product packaging. Shiny! The freedom to branch out and learn new skills is one of the reasons I'm so happy here. If you have the desire to learn and grow as both a person and an employee, Rapita offers ample opportunity to do so.
Rapita life doesn't end in the office, of course. I enjoy attending our semi-regular cinema outings, where, recently, we've been keeping up with the latest Marvel films as well as watching some classics. There's also a strong cycle culture here, and the flexible working hours mean it's entirely possible to go for a ride during the afternoon to avoid that mid-afternoon slump!