Our approach
Our unique solution to multicore timing analysis produces execution time evidence for multicore systems.
By following a V-model process, our engineers investigate multicore systems and produce evidence about multicore timing behavior. Our industry-leading tooling, including our unique RapiDaemon technology (which generates interference during tests), reduces analysis effort through automation.
Our approach has been designed to support projects within the A(M)C 20-193 and ISO 26262 context.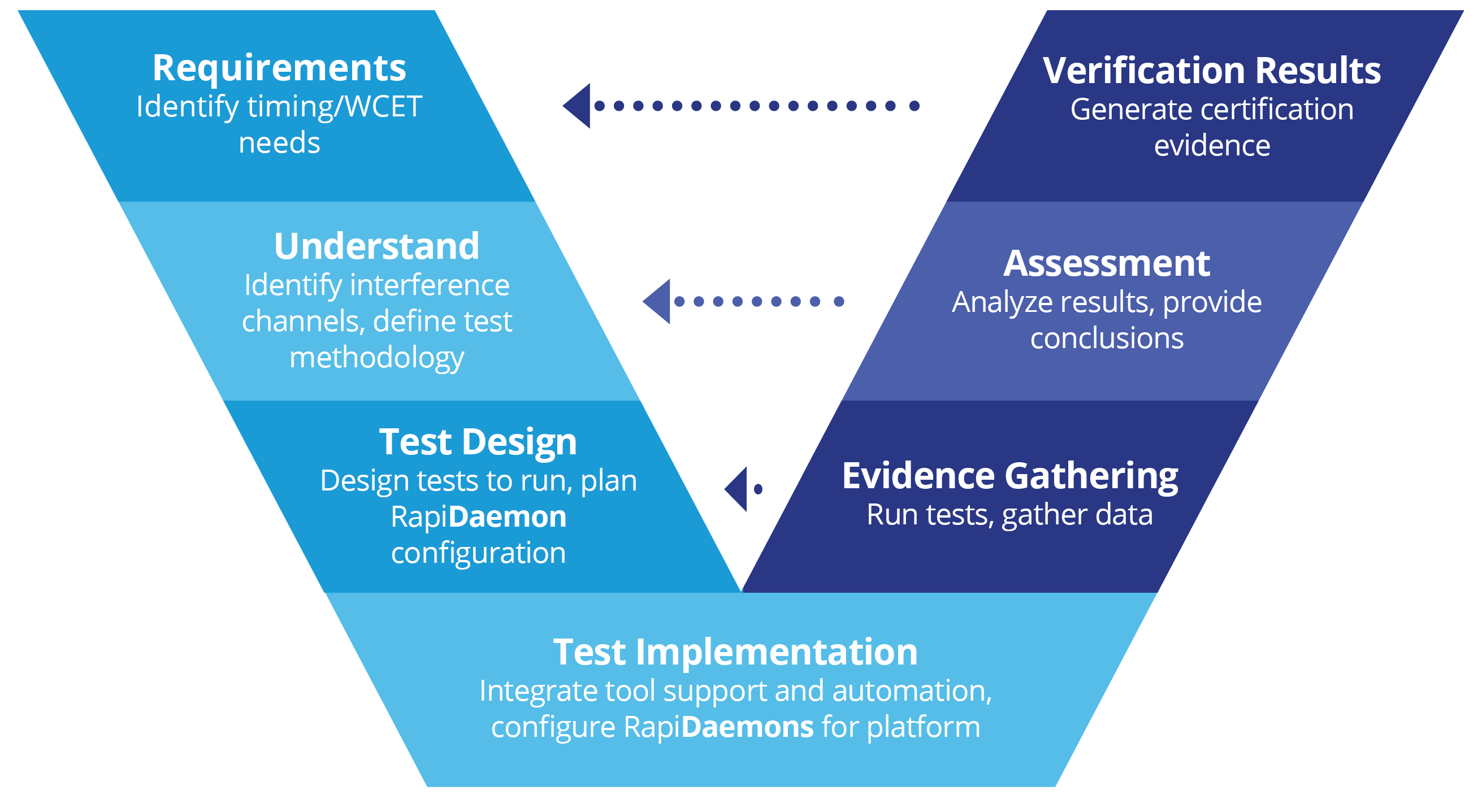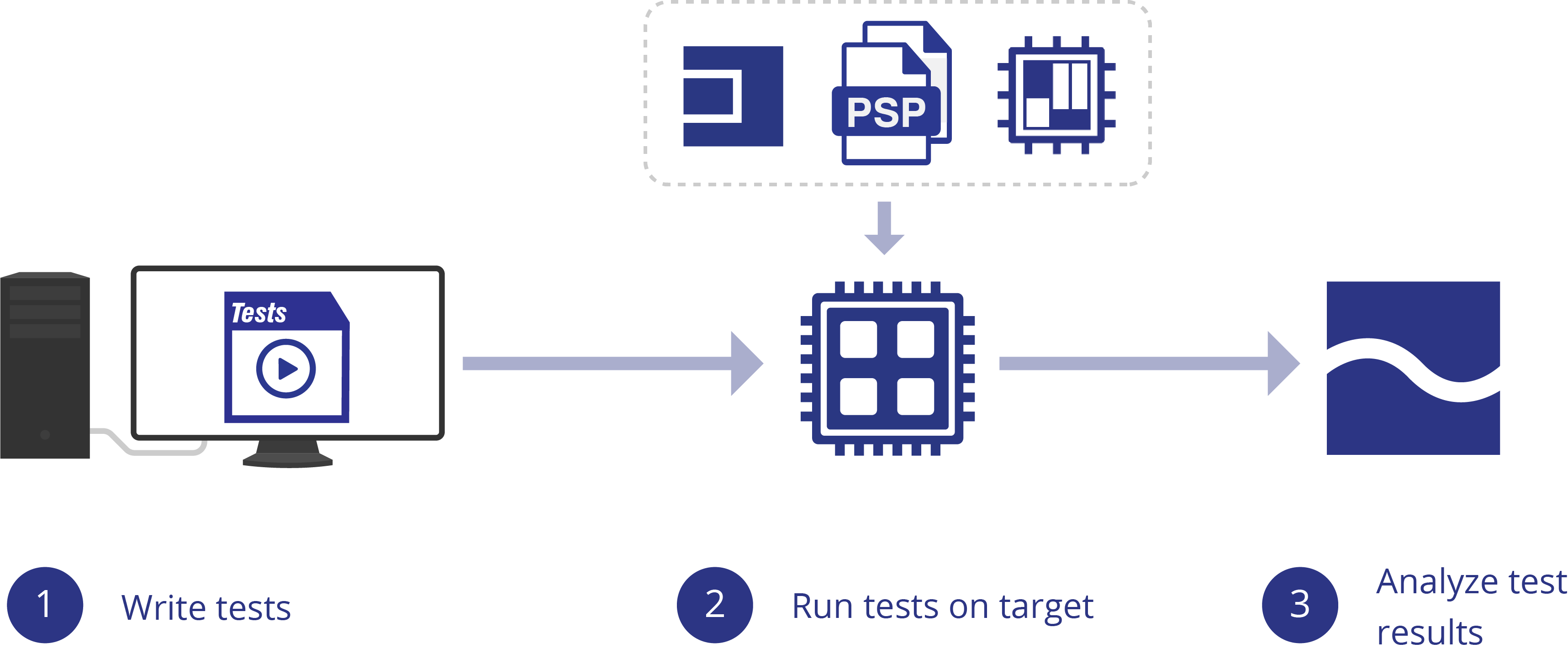 Working with us
We recognize that each test project is different, and work with you to meet your needs.
We run testing activities on-site, at our headquarters in the UK, and at Rapita Systems, Inc. in Novi, Michigan. We can support projects with UK / US EYES ONLY requirements.
We can answer multicore timing questions and produce evidence for you, or implement a method and provide training so you can do so yourself.

RapiDaemons are specialized microbenchmark programs that generate contention on hardware resources such as buses, caches and GPUs.
They support multicore timing analysis by generating contention while multicore timing tests are run, allowing interference effects to be considered while performing the analysis.
Each RapiDaemon applies contention to a specific hardware resource on a specific hardware architecture, either matching a desired level of contention or maximizing contention on the resource.
Compatibility
We can analyze almost all multicore hardware architectures. See below for a list of components of multicore systems that we have analyzed.
Frequently asked questions