Download type: Case study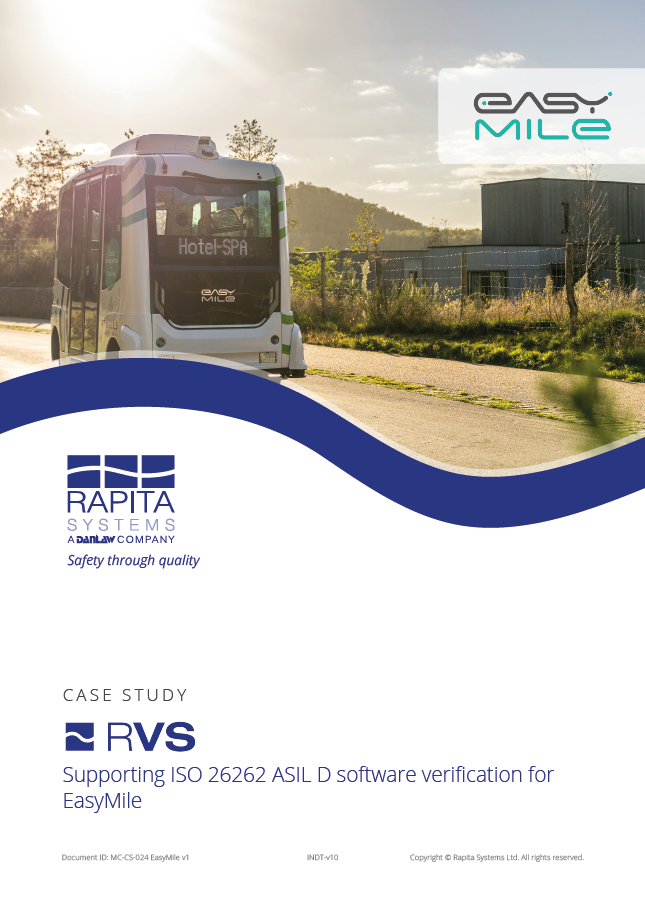 EasyMile brings driverless vehicle solutions for people and goods to life with leading technology, providing a real service. Find out more on their website at easymile.com.
Learn how Rapita Systems worked with EasyMile to deploy an efficient verification workflow for EasyMile's ISO 26262 ASIL D autonomous driving solutions.