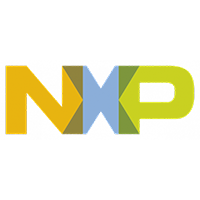 NXP Semiconductors is a world leader in secure connectivity solutions for embedded applications. The company drives innovation in the secure connect vehicle, end-to-end security and privacy, and smart connected solutions markets. NXP is a pioneer in bringing multicore solutions to the aviation industry and has a rich history in helping customers navigate certification requirements.
In our position as a global leader in multicore timing analysis for safety critical systems, Rapita Systems joined the NXP® Semiconductor-led Multicore for Avionics (MCFA) working group, an initiative to satisfy critical environments in avionics. MCFA membership includes major aircraft OEMs, avionics suppliers and hardware and software module suppliers.
Rapita and NXP both recognize that the most effective pathway to the widespread, safe use of multicore processors in the aerospace domain is through collaboration among stakeholders in the industry. Rapita Systems will support NXP in refining the certification evidence required by chip manufacturers to facilitate the satisfaction of CAST-32A objectives using the RVS tools.
Founded in 1953, NXP has grown to become one of the biggest non-memory semiconductor suppliers in the world, with approximately 31,000 employees in 33 countries.