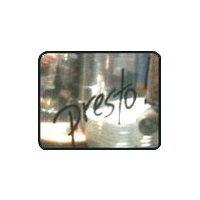 The PRESTO project (ARTEMIS-2010-1-269362) is co-funded by the European Commission under the ARTEMIS Joint Undertaking Programme. Dedicated to improving test-based embedded systems development and validation, PRESTO is based on the integration of:
test traces exploitation
platform models and
design space exploration techniques.
The project is expected to demonstrate how functional and performance analysis and platform optimisation can be established in the early stages of design development. Rapita Systems is contributing research and development expertise and the RapiTime verification tool for WCET analysis. We will focus on three key areas:
WCET analysis of embedded designs based on UML, MARTE and other graphical languages
integration of timing analysis with design tools
using traces for more than just WCET
The 36-month long project started on 01/04/2011. A total of 13 industrial and academic partners from across Europe are taking part. For more information visit the project's website.