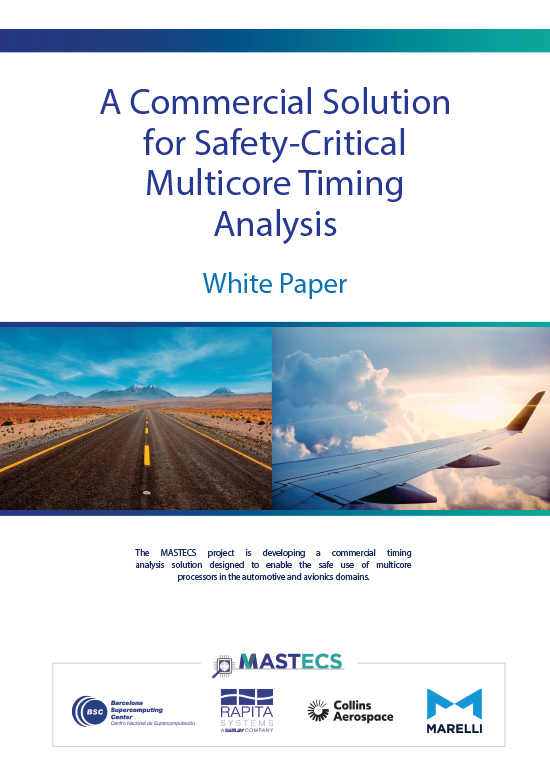 A certification-ready Multicore timing analysis solution
It is now possible to take your multicore avionics or automotive project through certification thanks to a pioneering new multicore timing analysis approach.
The MASTECS project has played a pivotal role in commercializing a new generation of multicore solutions:
Timing analysis software tools
Tool qualification and documentation to support certification and safety assessments
Expertise for consultancy services to support the analysis of multicore timing behavior
This technology works by combining cutting-edge software analysis tools, interference generators, documents, processes and expert engineering services to assure the timing behavior of complex multicore processors.
In this white paper we will examine both how this advanced technology works and how you, like our industrial partners, can certify your multicore project using the solution.

The MASTECS project has received funding from the European Union's Horizon 2020 research and innovation programme under grant agreement No 878752.