Event location
Online webinar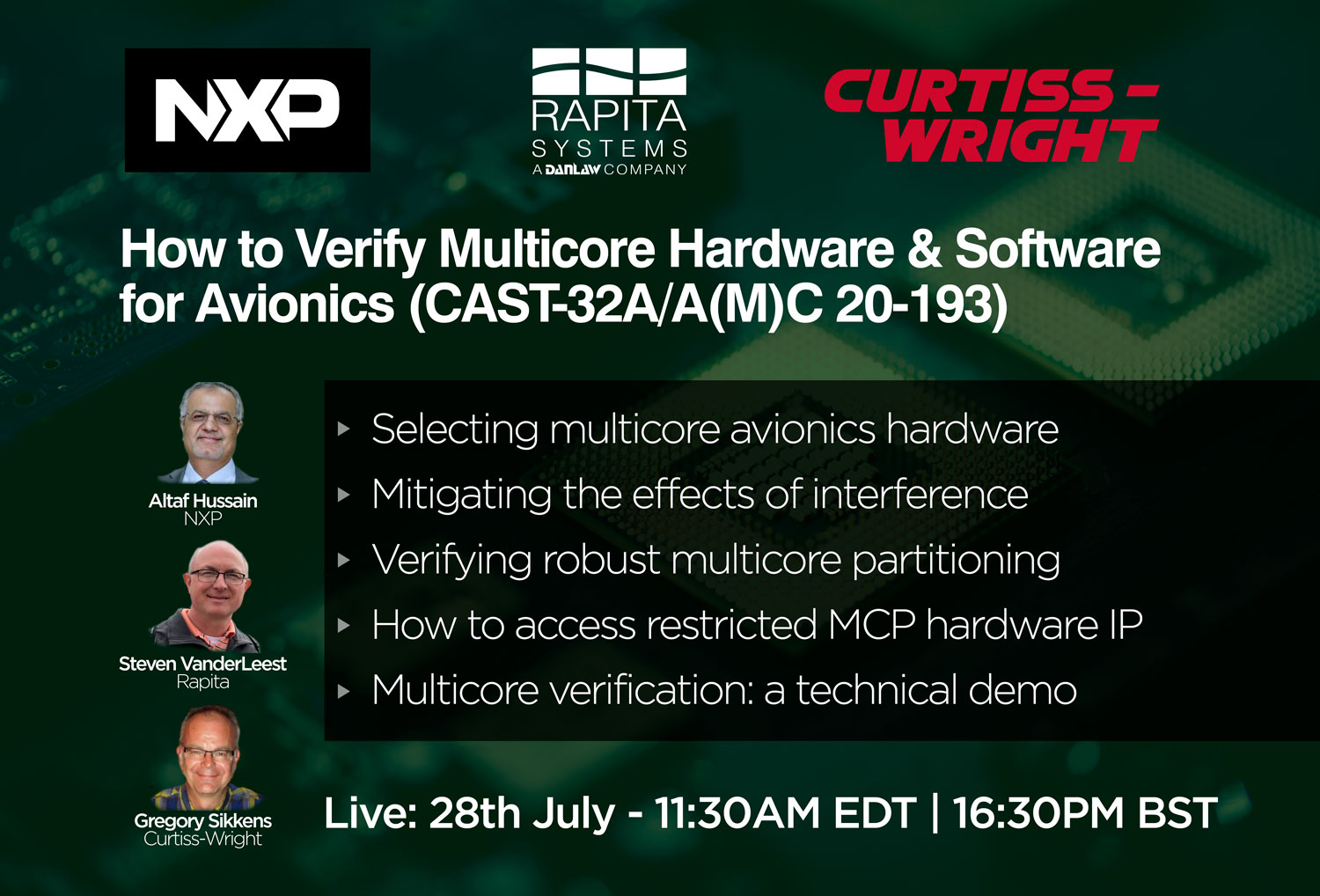 Register now to secure your place and learn more about:
What to look for when selecting multicore avionics hardware
How to mitigate the effects of interference caused by competing access to shared resources
How to verify multicore partitioning is robust
Where to access normally-restricted multicore hardware IP
How to approach multicore verification: a technical demonstration
Register now
Multicore processors are being rapidly adopted by the avionics industry due to their improved Size, Weight and Power (SWaP) characteristics combined with the diminishing availability of single-core processors. Whilst more powerful, multicore-based systems present a set of additional challenges when it comes to verifying and certifying avionics systems. NXP, Curtiss-Wright and Rapita Systems are leading the industry approach to solving the verification and certification challenges multicore processors present.
In this live webinar event, experts from the companies will describe where their solutions fit into the multicore avionics ecosystem and how they work together to enable the safe use of multicore processors in safety-critical systems (as per CAST-32A and AMC 20-193). The presenters will also describe how you can participate in industry working groups like the Multi-Core For Avionics (MCFA) group, which grants industry stakeholders access to normally-restricted multicore hardware IP.
This technical event will also feature a new, live demonstration of the latest hardware and software technologies designed to solve multicore challenges.