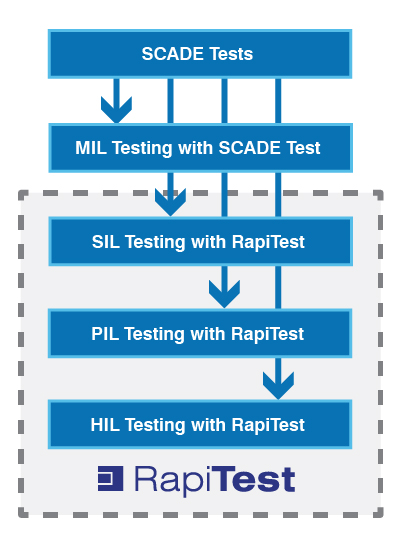 RVS helps you perform back-to-back testing of your SCADE models by integrating with ANSYS® SCADE® Test™.
By automatically interpreting and executing your model-based tests against generated source code for both on-host and on-target testing, RapiTest improves efficiency by letting you reuse your SCADE tests through all phases of the verification lifecycle. This lets you supplement your model-based tests with additional testing of manually-coded components (low-level drivers, for instance) within a unified testing framework. If your SCADE Test tests are linked to requirements, this information is interpreted by RapiTest and added to your RVS reports.
While running your existing SCADE Test tests, you can also collect execution time metrics with RapiTime to support worst-case execution time analysis.