What is Automotive Software Testing?
Modern cars include many embedded systems to improve the safety and comfort of drivers and passengers by providing functions such as adaptive cruise control and tyre-pressure monitoring.
Many of the embedded systems used in modern cars are safety-critical. For these systems, it is essential that the software is checked to ensure that it functions correctly, as even slight faults could result in serious injury.
Functional safety checks for safety-critical automotive applications may include:
Functional testing to ensure that the software meets high- and low-level requirements.
Worst-case execution time analysis to ensure that time-critical sections of code (such as those used in airbag deployment) meet timing deadlines
Structural coverage analysis to ensure that structural elements of the code (such as statements) have been tested to an acceptable degree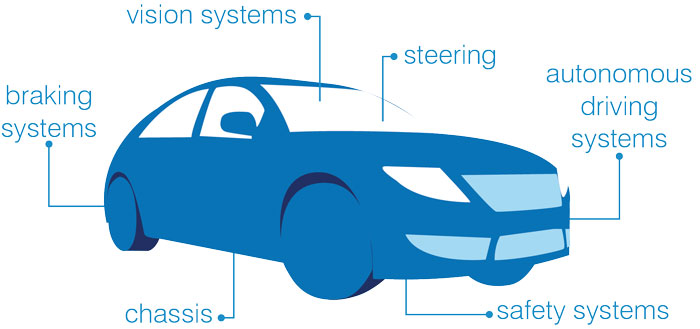 Automotive software testing solutions
What is ISO-26262?
ISO 26262 is a functional safety standard for automotive systems, addressing the need for an international safety standard specific to safety-critical automotive applications.
Published in 2011, it is an adaption of the Functional Safety standard IEC 61508 and intended for application on vehicles with a gross weight under 3500kg.