Rapita is pleased to announce the latest release of RapiTime, version 1.3. This release provides many new features including:
Enhanced support for function pointers. RapiTime can now perform an automatic discovery of the targets of function pointers.
Generic text trace filters. Allows the processing of a wide range of text based trace formats (Debugger, Logic Analyzers, etc.).
All new RapiTime report browser based on Eclipse technology.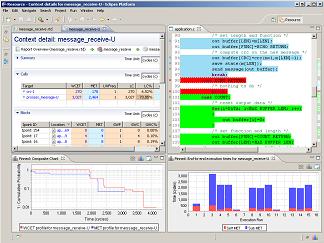 For more information please contact us.