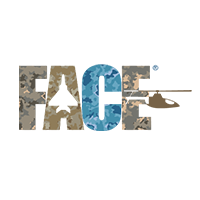 Both Rapita Systems Ltd and Rapita Systems Inc. are associate members of The Open Group Future Airborne Capability Environment (FACE™) consortium. The FACE Consortium is a US-based government and industry partnership to define an open avionics environment for all military airborne platform types.
The FACE Consortium works to develop and consolidate the open standards, best practices, guidance documents and business models within avionics to help standardize approaches and improve quality.
Rapita Verification Suite (RVS), Rapita's leading verification toolsuite, has featured in multiple military avionics projects and helps customers to address FACE conformance in the following ways:
Automatic instrumentation
Flexible OS integration
Compatible with most traceability management tools
Qualified to TQL 5, and facilitates DO-178B/C certification up to and including Design Assurance Level A
Automatic test harness generation with RapiTest
Multicore timing solution can be used to measure impact of timing analysis between competing FACE conformant software modules
Merge multiple Structural Coverage Analysis reports from different FACE conformant software modules
As part of Rapita Systems membership of The FACE Consortium, we attend a range of FACE events, including the annual Technical Interchange Meetings.
Rapita Systems, Inc. offers Rapita's industry-leading tools and services to defense-related projects and projects containing proprietary technology that is restricted to US eyes only.
Rapita Systems, Inc. is an independent US-based company set up to handle Department of Defense interactions and comply with ITAR, OSPEC and NIST CyberSecurity Framework guidance.
Rapita can be found on the FACE member list and the FACE third-party tools page.