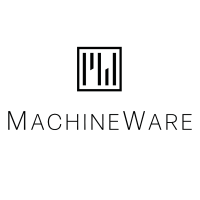 MachineWare is a German provider of high-performance virtual prototyping solutions. With SIM-V, MachineWare provides a scalable, blazing-fast RISC-V instruction set simulator for software bring-up tasks, such as development, debug, test and analysis. SIM-V is based on MachineWare's FTL processor modeling toolkit, which is easily extendable to model customized RISC-V architectures. Furthermore, FTL's retargetability enables modeling of processor architectures beyond RISC-V, such as MachineWare's ARM simulator CHARM.
For constructing a simulator of the entire system, a rich portfolio of SystemC TLM-2.0-compatible hardware models and tools is made available with MachineWare's open-source modeling library VCML.
MachineWare's products and services enable their customers to complete software verification ahead of schedule by reducing software defects such as bugs and vulnerabilities. Hardware/software integration is streamlined by providing a shared tool for both hardware and software designers early in the system design cycle.
MachineWare simulators integrate with Rapita tools like physical hardware and can be used to gain deep insights even before first hardware prototypes are available.