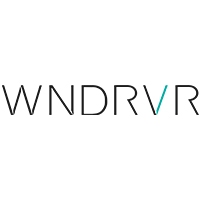 Wind River is a global leader in delivering software for the Internet of Things (IoT). The company's technology has been powering the safest, most secure devices in the world since 1981 and today is found in more than 2 billion products. Wind River offers a comprehensive edge-to-cloud product portfolio that is backed by world-class global professional services, award-winning customer support, and a broad partner ecosystem. Wind River software and expertise are accelerating digital transformation of critical infrastructure systems that demand the highest levels of safety, security, performance, and reliability.
DO-178B/C Software verification on-target with RVS and Wind River Simics
The Rapita tools can be extended with a Wind River Simics specific plug in that would allow code coverage and timing analysis without use of a target agent. Rapita Systems' RVS provides avionics developers with DO-178B/C qualifiable tools for verifying key properties on-target. Supporting Wind River Diab compiler and VxWorks 7/VxWorks 653, RVS can significantly reduce your effort in two main areas:
Structural coverage analysis up to MC/DC. Extremely low memory/resource overheads mean code coverage can be measured with less impact on your projects' timescales. Unique justifications allow you to address difficult-to-execute code.
Worst-case execution time (WCET) analysis. Automated analysis allows you to identify worst-case paths through your test cases with minimal effort to support both qualification and optimization activities.