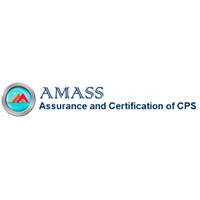 AMASS aims to create and consolidate a de-facto European-wide open tool platform, ecosystem, and self-sustainable community for assurance and certification of cyber-physical systems in the largest industrial vertical markets including automotive, railway, aerospace, space and energy.
The ultimate goal of AMASS is to lower certification costs for cyber-physical systems in face of rapidly changing features and market needs. It aims to do this by establishing a novel holistic and reuse-oriented approach for architecture-driven assurance (fully compatible with standards such as AUTOSAR and IMA), multi-concern assurance (for co-analysis and co-assurance of e.g. security and safety aspects), and for seamless interoperability between assurance and engineering activities along with third-party activities (e.g. external assessments and supplier assurance).
AMASS is a collaboration between almost 30 European companies including producers of hardware and/or software for cyber-physical systems, verification tool vendors (including Rapita Systems) and universities. The project will run from April 2016 to March 2019.
For more information, visit the AMASS website.