SOI #4 - Certification Review
The final stage of involvement is the Certification review (SOI#4). This review typically follows the Quality Assurance Conformity Review and is focused on ensuring all compliance evidence is complete and correct. A fundamental part of each of the SOI reviews is an examination of the configuration management processes and baselines and the evidence that quality assurance* has been active during the design assurance process.
*Software Quality Assurance (SQA), one of the Integral processes of DO-178C, provides the evidence showing that a project complies with processes, standards and guidance throughout the development life cycle. Broadly, there are six areas of software quality focus throughout a project.
At the beginning of a project:
1. Checking that the PSAC and the associated plans and standards align with the objectives of DO-178C.
2. Creating the Software Quality Assurance Plan (SQAP).
3. Checking that software life cycle processes comply with approved plans and standards.
4. Establishing supplier oversight.
During the project:
5. Checking that software activity follows the software life cycle processes – in particular, checking that transition criteria between life cycle processes are satisfied.
At the end of the project:
6. Conducting the conformity review of the software product.
SOI #4 looks back at each of the previous SOI reviews and ensures that all observations and findings have been resolved to the satisfaction of the certification authority. The review also ensures that the final design and deliverable documentation are complete and correct.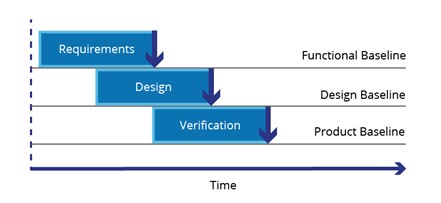 SOI #4 is a detailed examination of all the development and verification artifacts to ensure that a complete and consistent design baseline is documented. This may involve the certification authority asking to see you building and loading a specific baseline, running tests against that baseline to produce the same results you reported previously, and performing desk reviews of documents and face to face audits. During the SOI, you may be asked to re-review any artifact or evidence produced during the whole life cycle of your project, so it's important to make sure that all of your life cycle data is kept up to date with the current baseline through all stages of development and verification.
Learn more about DO-178C by downloading the free 70-page handbook here.