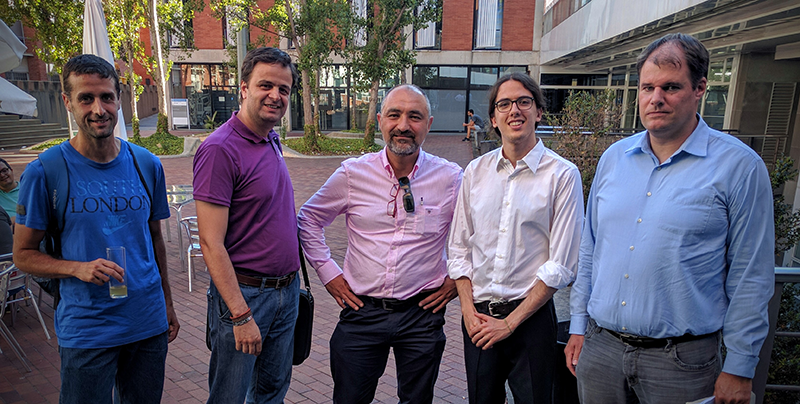 Guillem Bernat,  the CEO of Rapita Systems (third from the left) was the president of the PhD examination committee for the PhD thesis of Javier Jalle "Improving Time Predictability of Shared Hardware Resources in Real-time Multicore systems: Emphasis on the Space Domain" (second from the right) from the Barcelona Supercomputing Center (BSC) in Spain.  This work is the culmination of joint work between Rapita Systems and the BSC lead by Francisco Cazorla (second from the left) the leader of the CAOS group at BSC.

From left to right, Dr. Jaume Abella (co-supervisor), Dr. Francisco Cazorla (co-supervisor) , Dr. Guillem Bernat, Dr. Javier Jalle and Dr. Sascha Uhrig from Airbus Group Innovations (examination panel member).
Who would say that computer scientists do not have a sense of humour… this picture is of one of the news panels at BSC, it is in Catalan and says "Blessed are the pessimists because they make BACKUPS".