Rapita Development team take on How Stean Gorge for their annual team-building day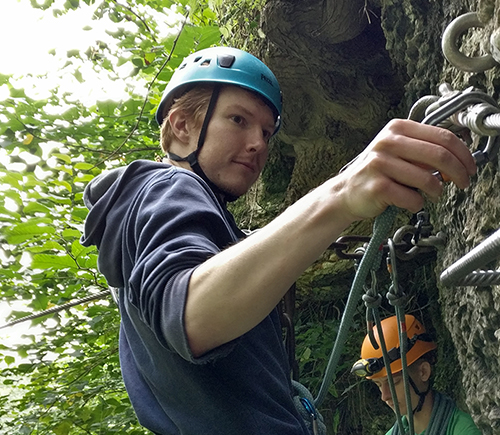 Last week, the Development team were pushed to their physical limits as they experienced the thrills of How Stean Gorge near Harrogate, North Yorkshire. The activity centre at How Stean Gorge offer outdoor pursuits, group activities and team-building days in the beautiful Yorkshire Dales.
Leaving their electronic comfort zones behind for the day, the team tackled a series of physical and mental challenges designed to enhance their teamwork and communication skills.
Via Ferrata
After starting the day with some indoor activities, the team embarked on the Via Ferrata, an aerial network of metal beams, ladders and cables that guide the challengers up and along the steep cliffs of the gorge. The course is just one of three in the UK, and passes underneath the glass-floored cafe, before the highlight: a tree-dodging zipline across the gorge.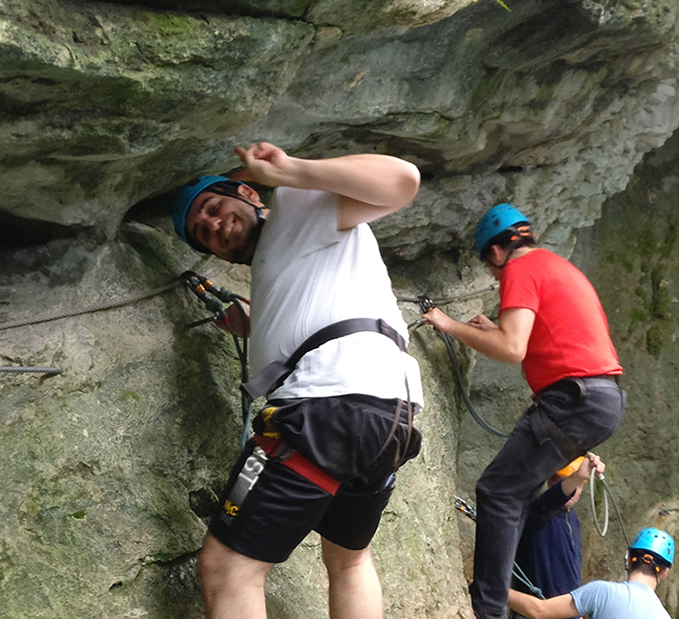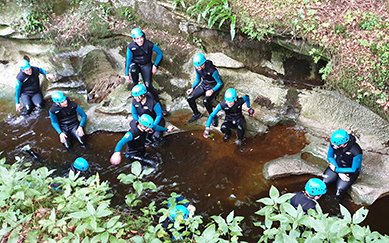 Gorge walking
Gorge walking at How Stean is an exhilarating experience, made extra special by starting with a 45ft abseil. Once in the gorge, the team worked their way upstream and down again by scrambling over boulders, sliding down waterspouts and jumping into deep plunge pools.
The process of moving up and down the gorge was tricky due to the fast-flowing water and steep (and very slippery) rock formations, but it was a great way to enjoy the natural beauty of the limestone gorge.
The events at How Stean are designed to be fun, but they also offered the team a great opportunity for personal development, including strengthening communication skills and building trust and self-confidence. Our Development team got a great deal out of their experience, along with a few bruises and aching limbs.
Interested in joining the Rapita team?
We're always looking for new talent to join our rapidly growing team. Please visit our Careers page to explore our career opportunities and find out more about what it's like to work at Rapita.