Rapita is sponsoring the Open Group FACE™ and SOSA™ Consortia's technical interchange meeting (TIM).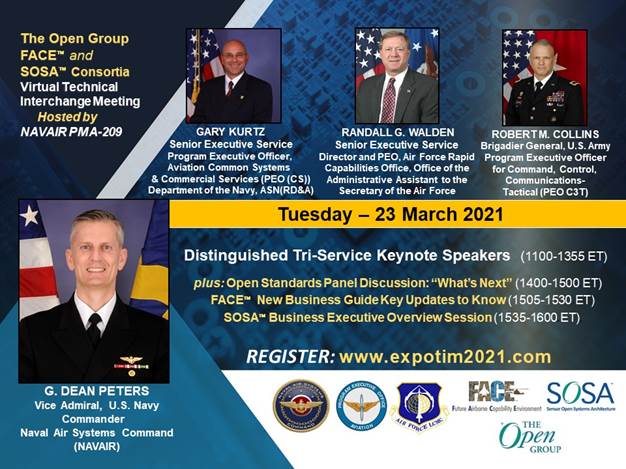 The Technical Interchange Meeting, which will take place on the 23 March 2021, is a valuable opportunity to explore the Future Airborne Capability Environment (FACE) and Sensor Open System Architecture (SOSA). More than 50 companies in the growing Open Market Ecosystem sponsor the event and showcase the latest products certified conformant to the FACE Technical Standard, and products developed to align with the SOSA Technical Standard Snapshot.
This unique virtual event is a valuable opportunity to learn about the growing Open Market Ecosystems. In it, you can hear from experts about the latest FACE and SOSA products and discover new technologies that greatly increase defense program efficiency, accelerate acquisition of the latest capabilities, and improve adaptability in currently fielded systems. 
If you want to attend, you can register for the event here.