Lots of new faces
Rapita Systems have welcomed eight new members of staff to the team over the last two months.

Joining the Rapita family, are a mixture of staff on permanent contracts, summer interns and year in industry students.The new additions represent more than a 15% increase in our head count and are a representation of the considerable growth we are making as a company
The new additions will be joining the marketing, operations and development teams, including new personnel for our multicore team which will enable us to continue to develop our multicore timing analysis solution
There are lots of opportunities still available with Rapita Systems, keep up to date with the opportunities available by visiting our Careers Page.
A visit from our American FAE
Rapita Systems were joined by Jeff McGladdery for two weeks at the end of June / beginning of July. Jeff is one of Rapita's US FAE (Field Application Engineer) and is employeed by our American company Rapita Inc.
Jeff was in the York office and delivered one of our weekly seminars on Rapita Inc and the future developments of our American company.
While with us, Jeff missed celebrating the American national holiday of Independence Day. So we took it upon ourselves to help him celebrate the holiday; Jeff was taken into York centre to enjoy some famous English hospitality with some of the UK staff.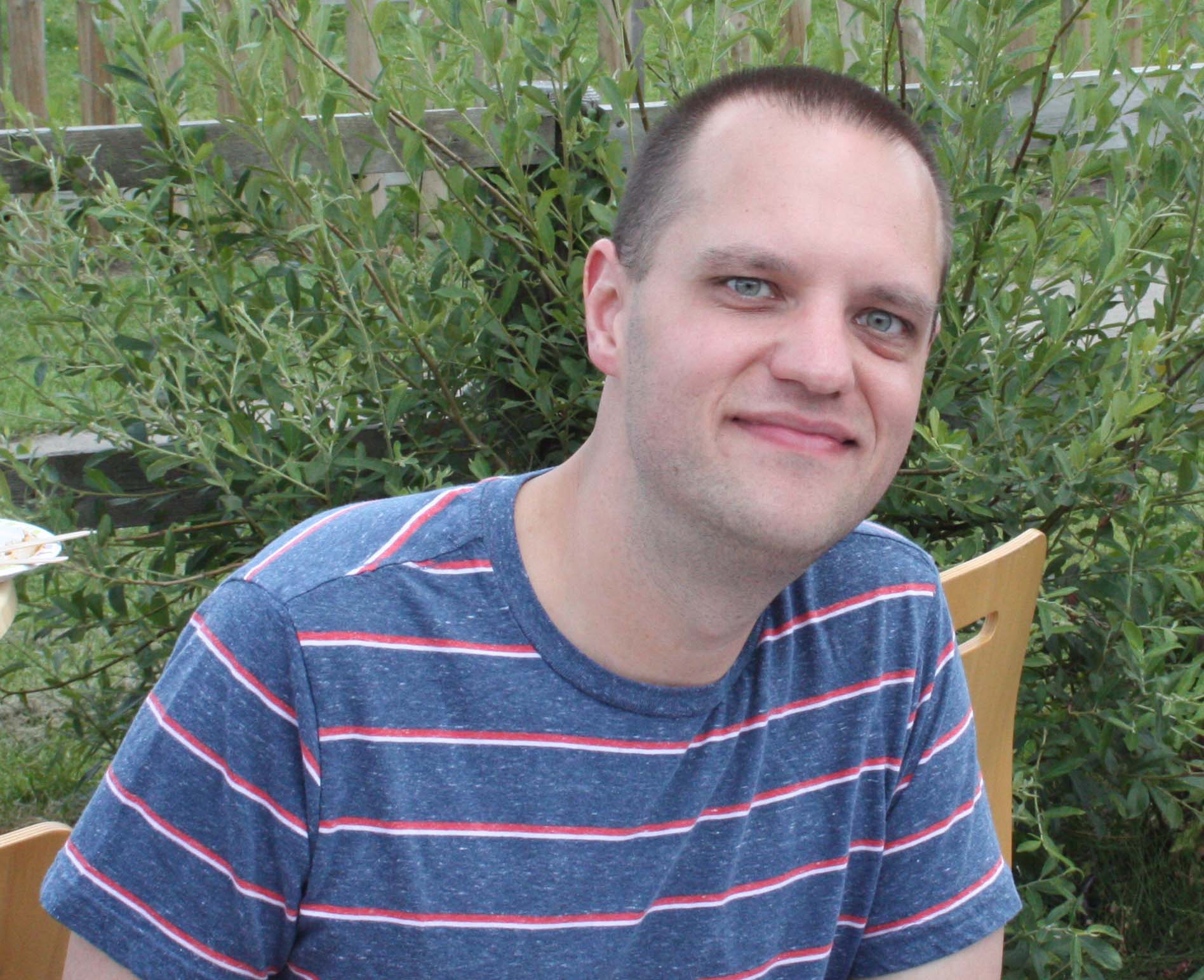 Celebratory pizza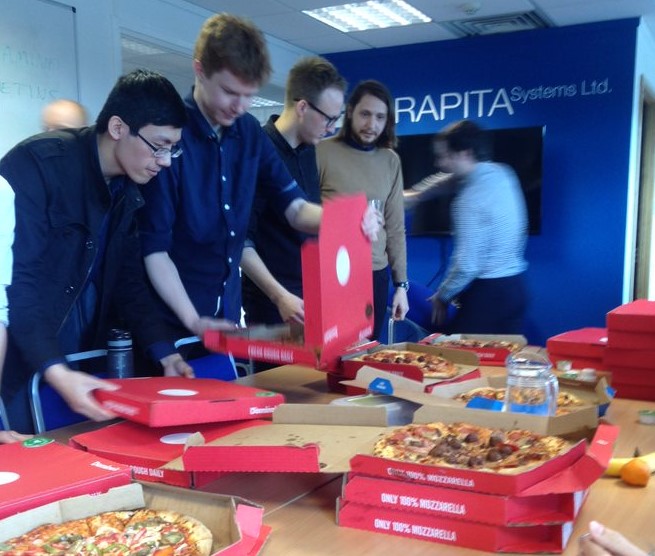 The Rapita office was treated to pizza last month to celebrate the release of RVS 3.8a.
The development team at Rapita Systems were pleased to announce the qualified release of RVS 3.8a in June. This incremental release contained numerous bug fixes and software enhancements from the previous edition
This release was the first using the new modular QKit system and is a great milestone for the SQA team to pass - of which users will start to see real benefits on all future RVS releases.
A very well deserved pizza was enjoyed by all the staff.
15 years . . . and many more to come
It was our annual friends and family Summer party in July, which is a perfect chance for everyone to have some fun, get to know each other a little better and luckily we were able to enjoy some sun too.
This year's event was extra special, as it gave us another opportunity to celebrate our 15th year as a company.
With every celebration there must be cake, so we had a very special birthday cake commisioned in the shape of an aeroplane. Lovingly baked and decorated by a family member of one of the Rapita team, the cake has our three founders, Antoine, Guillem and Ian; flying next to the aeroplane, in avatar form.