What is Go Ape?
Go Ape is an adventure course where attendees make their way across treetop balancing challenges, swing like Tarzan, and descend along ziplines. The "Treetop Challenge" is the most challenging course that Go Ape offer, and of course Rapita never say no to a good challenge.
Rapita's Sales, Marketing, Business Development and FAE teams took on the challenge for personal and team development during their annual sales meeting. The treetop challenge is a difficult activity, making it great for confidence building.
Everyone completed the challenge and, with lifted spirits, the team connected well. Matt Grum (senior FAE and avid climber; right) seemed particularly suited to swinging from trees, and gave his help to those that needed it.
During the 2 day sales meeting, Rapita's CEO Guillem Bernat presented both Matt Grum and Hashem Ghazzawi (Business Development Manager) with the "CEO Award 2019" for "Excellence in Customer Satisfaction".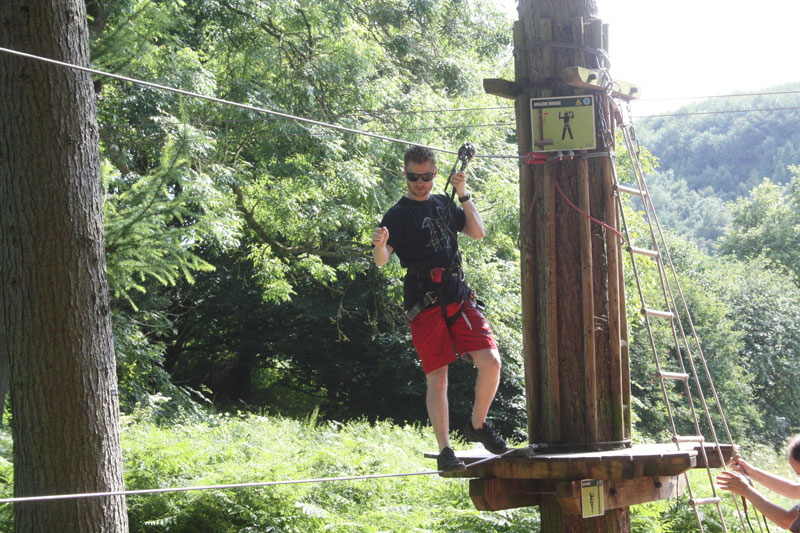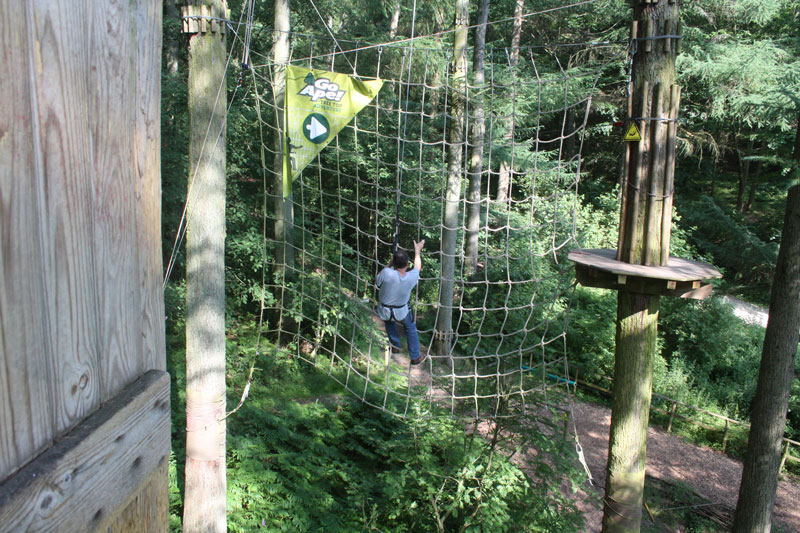 The US Team
Two of our American colleagues, Mike Smith from Rapita Systems Inc. and Dan McClung from Danlaw (Rapita Systems' parent company), joined us for the meeting. Both Mike and Dan took part in the "Go Ape" experience, which let them get to know the UK team better and experience the close-knit and family-like dynamic that Rapita Systems is famous for.
Interested in joining the Rapita team?
We're always looking for new talent to join our rapidly growing team. Please visit our Careers page to explore our career opportunities and find out more about what it's like to work at Rapita.