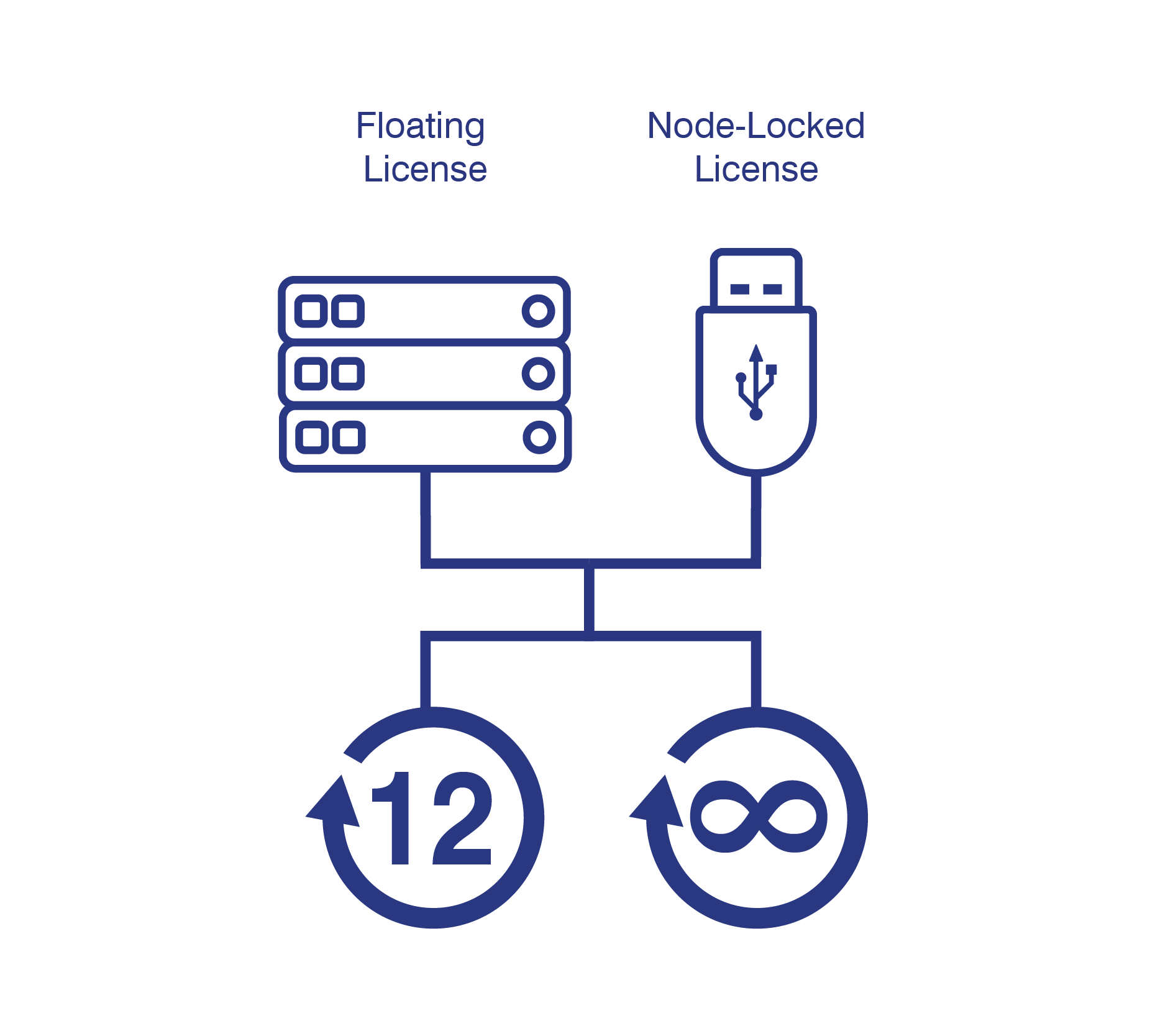 RVS has flexible licensing options, letting you get the most from the software depending on your needs. These options support the use of RVS in both small and large companies alike:
Floating licenses make it easy for multiple people within an organization to use the software in a shared environment such as a shared server, thin client system or virtual machine.
Node-locked licenses let you use RVS on a machine that a USB dongle is plugged into. You can install RVS on multiple machines and switch the machine you're using RVS on by moving the USB dongle to the new machine.  
You can license RVS for a duration that suits you: