Virtual avionics training
During the pandemic, Rapita Systems, the leading provider of real-time verification solutions for aerospace and automotive embedded systems, and ConsuNova, a leading global provider of DO-178C training, certification and compliance solutions are delivering 5-day virtual certification training workshops online only. These workshops help in the planning and development of DO-178C projects and provide guidance on addressing CAST-32A objectives.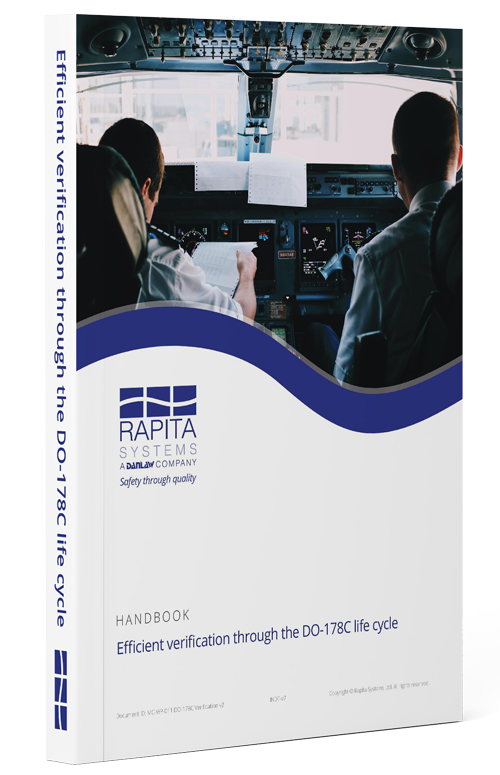 Want to learn more about multicore avionics certification?
Rapita Systems will be delivering a limited series of technical, in-person training courses on the topic of CAST-32A (soon to be replaced by A(M)C 20-193).
We have developed this training course to offer value for both beginners and experts alike.
USA - Minneapolis: 23-24 June 2022
Europe - Munich, Germany: Autumn 2022
In-person DO-178C workshops
When public-safety conditions are appropriate, Rapita and ConsuNova will begin delivering in person training again in addition to our virtual training at technology centers around the world.
Rapita Systems and ConsuNova share many practical approaches to the DO-178C framework, implementation and execution and deliver successful DO-178C-compliant strategies for testing and verification to Avionics companies.
The mix of training and workshop formats will help organizations understand and prepare for new processes and development activities that are needed to satisfy DO-178C requirements. This event has been designed specifically to address DO-178C topics that have long been major cost drivers in achieving DO-178C compliance.
The training will also address the challenge of certifying multicore systems in the DO-178C context with reference to satisfying the objectives of the CAST-32A position paper.
Brought to you by


What will you learn?
In fast-paced sessions, you'll learn about DO-178C's intent, processes, and industry-best DO-178C practices.
Engineers & Managers will take away practical methods that they can apply in their projects immediately.
In hands-on workshops, you'll learn how to deal with hidden but costly DO-178C challenges.
Testers and Engineers will understand major technical cost drivers and how to avoid them.
This training is designed to be fast-paced, dynamic and up-to-date, and is given by working industry experts with a shared goal: teaching attendees industry-best practices that maximize the efficiency of managing and delivering software under DO-178C. This workshop covers the top two cost drivers in DO-178C: lack of workable/efficient process and excessive/missed verification objectives.
Part 1 focuses on key elements of DO-178C planning, understanding the key differences between DO-178B and DO-178C, avoiding mistakes and efficient ways to reduce the effort needed for the review cycle and hosting successful DO-178C Compliance Audits.
Part 2 focuses on requirements development, efficient ways to leverage previously-developed software, and how to reduce verification effort by 50%.
Part 3 is a half-day session focused on multicore timing analysis within the context of developing software to DO-178C (CAST-32A) standards.
This event will deliver a clear understanding of DO-178C, the implications and time-saving industry best practices.
Agenda (in-person workshops)
| Day 1 | Day 2 | Day 3 - Half day |
| --- | --- | --- |
| Applying Optimized DO-178C Compliance Practices | Understand and Fine-tune DO-178C Engineering Challenges | Certifying Multicore Timing Analysis for DO-178 Projects |
| Understanding ARP-4754A & ARP-4761 challenges and relationship to DO-178C. | Workshop: Requirements Best Practices. | Multicore Certification for DO-178. |
| Optimized DO-178C process implementation and cost-effective planning. | Applying efficient review processes to reduce overhead and proof of compliance. | CAST-32A Objectives. |
| Understanding challenging differences between DO-178B and DO-178C. | Understanding DO-178C compliance audits: timing and success factors. | Interference & Shared Resources. |
| DO-178C industry facts and compliance cost drivers. | DO-330 tool qualification: options and challenges. | A practical solution for Multicore timing analysis. |
| DO-178C testing and structural coverage analysis objectives explained. | How to avoid hidden but costly DO-178C objectives (such as worst-case execution time). |   |
| Workshop: Most accepted DO-178C structural coverage analysis and un-covered code. | DO-178C final compliance packaging (PHAC, problem reporting) |   |
Reza Madjidi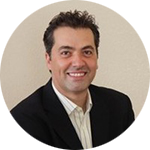 Reza Madjidi is the president of ConsuNova and is responsible for driving ConsuNova's global business strategy and operations. Mr. Madjidi is an active FAA Systems & Equipment DER (Software) and a subject matter expert in practical teaching of DO-178C and Compliance streamlining.
With 20+ years of embedded avionics experience including the development of many critical embedded avionics and safety-critical systems, he is considered a leading expert on avionics certification, working with 30+ of the world's 50 largest aerospace companies.
Holding a BSc and MBA, Mr. Madjidi enjoys hands-on work including providing training, detailed gap analysis & avionics certification optimization strategies, to companies worldwide. Reza Madjidi has invented various software tools and solution services, including traceGEAR, reviewGEAR, and widely adopted Gap Analysis techniques that have led many global companies to a successful & efficient DO-178/DO-254 compliance completion.
---
Guillem Bernat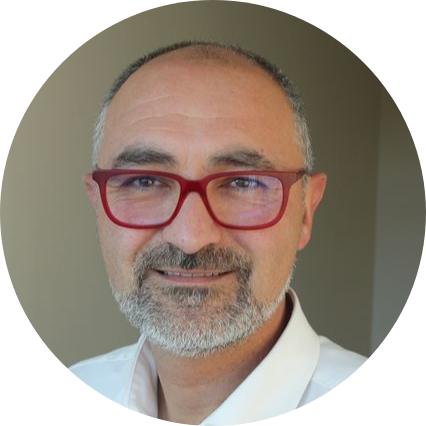 Dr. Guillem Bernat is the CEO of Rapita Systems Ltd. He received his PhD in Computer Science from the Universitat de les Illes Balears in Spain in 1998, and then took a lecturing position at the Real-Time Systems Group at the University of York in the UK.
In 2004, he founded Rapita Systems to commercialize technology for measurement-based worst-case execution time analysis technology. Rapita Systems has grown to provide a set of software verification tools for safety-critical systems including timing analysis, WCET analysis and structural code coverage analysis to satisfy DO-178B/C and ISO-26262 objectives.
Dr. Bernat has more than 70 published papers in international conferences and journals, has lectured extensively in real-time systems, and is a frequent speaker at international conferences.
---
Martin Beeby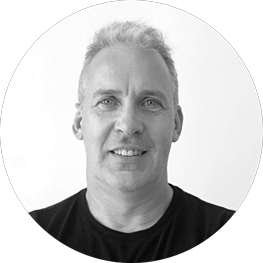 Martin Beeby is Managing Director of ConsuNova EU and Head of Advanced Avionics Systems for ConsuNova. With over 30 years of Avionics Systems, Software, and Hardware development, Martin has held significant roles at Rolls-Royce, Allied Signal, Mentor Graphics, Seaweed Systems, CETCA, and has been a consultant and trainer to numerous other companies worldwide.
During this time, Martin has been responsible for delivering projects requiring compliance to ARP-4761, ARP-4754A, DO-178C, and DO-254. Martin was an active member of the DO-178C working group, making contributions to the Model Based Development and Formal Methods supplements, and has significant experience in high-technology certifications. Martin continues to contribute to industry working groups and publications on high-technology topics such as UAS, AI, and IMA Safety Assessments.
Having a detailed and practical knowledge of Avionics Systems, Software, and Hardware development and Certification, Martin brings both expertise and experience to every training and engagement.
1. VAT information
Please note that, even for EU companies, following Article 53 of the EU VAT Directive (2006/112/EC), VAT is charged for attendance of this event and we cannot apply "reverse-charge" procedures to this. EU-based companies may be able to reclaim VAT from HMRC using the procedure in VAT notice 723A.
2. Cancellation Policy
All cancellations must be in writing. For cancellations received less than two weeks prior to the training start date, full payment will be requested and refunds will not be provided. However, you are welcome to transfer the registration to a colleague or arrange a seat at a future training session (both at no extra cost).
Virtual Training
Nov 2020
Closed
Virtual Training
8-11 Mar 2021
Closed