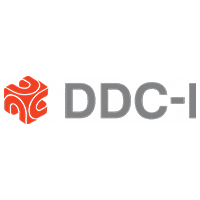 DDC-I provides DO-178C certifiable software and tools for safety critical avionics. Deos™ is a time and space-partitioned RTOS, which has been certified to DO-178 Design Assurance Level A (DAL A) since 1998. Developed from day one using DAL A plans and procedures, Deos features hard real-time response, superior multicore technology, industry standard ARINC653 and FACE Safety Base APIs, and shared resource partitioning to deliver the highest CPU utilization and performance possible in the industry. Additionally, Deos' innovative SafeMC technology for multicore processors delivers maximum safety-critical performance across multiple cores.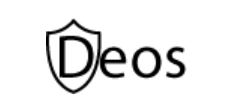 RVS/Deos "out of the box" integration
Rapita Systems, software tools and services supplier for on-target verification, have partnered with DDC-I to offer an 'out-of-the-box' integration combining DDC-I's Deos (time and space partitioned RTOS) with Rapita's RapiTime (on-target timing analysis) and RapiTask (scheduling visualization and analysis) tools. This not only works on traditional single-core deployments, but also on multicore systems running Deos.
Rapita and DDC-I have worked closely together to develop a seamless, hardware-agnostic integration of RVS with Deos, which is portable to every architecture supported by Deos (PowerPC, ARM, and x86). In the approach, tracing is accomplished by applying RVS instrumentation with a trace mechanism available within the Deos kernel. Further, RapiDaemons (interference generators) provide the means to simulate applications running on other cores and imposing upon shared resources. Together, all of these capabilities enable the integrator to qualify Deos-based multicore systems and determine how to best arrange multicore applications for optimal systems performance.
Discover more about how this integration works by downloading a recording of our joint webinar on the topic.
Future Airborne Capability Environment (FACE
TM

) Standard
Major defense suppliers like Bell have embraced the Modular Open System Approach to enable quick, cost-effective new technology integration. Rapita and DDC-I work closely together with customers like Bell to facilitate compliance with the Future Airborne Capability Environment (FACE) standard.
Under FACE, the Safety, Safety-Extended and Security Profiles all require an ARINC 653 partitioned RTOS such as DDC-I's Deos. FACE does not explicitly require assurance that these isolation mechanisms are robust, but when developing to DO-178C guidelines, the additional objectives of CAST-32A/A(M)C 20-193 do require such assurance of robustness. Rapita's CAST-32A Compliance solution supports both CAST-32A compliance and FACE conformance (assuring robustness of partitioning) for applications running on the Deos RTOS.