June has been a busy month for Rapita Systems, as we have exhibited and presented talks at two great events; DASIA and Ada-Europe.
DASIA 2019
DASIA (Data Systems in Aerospace) is an annual event organised by Eurospace, with this year's event being held in Torremolinos on the Spanish Costa del Sol. As a leading provider of software verification solutions to the aerospace industry, Rapita Systems are actively engaged with the DASIA conference every year.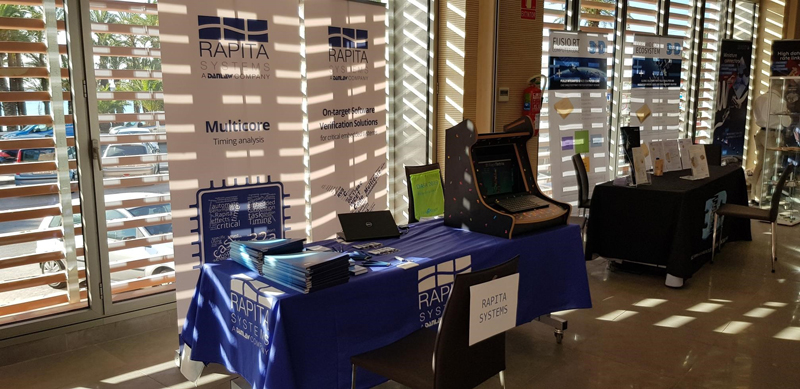 Over the three-day event, more than 60 presentations were given, including one from our Business Development Manager Dr. Hashem Ghazzawi titled 'Understanding interference in critical multicore systems'.
The safe use of multicore processors in aerospace was a major talking point at the conference, with delegates taking a keen interest in both Hashem's speech and our multicore timing solution in general. Find out more about our multicore timing solution.
Ada Europe
Rapita Systems were proud sponsors of the 24th Ada-Europe conference, in Warsaw, Poland. The international conference on reliable software technologies is a three-day event including lectures and an exhibition.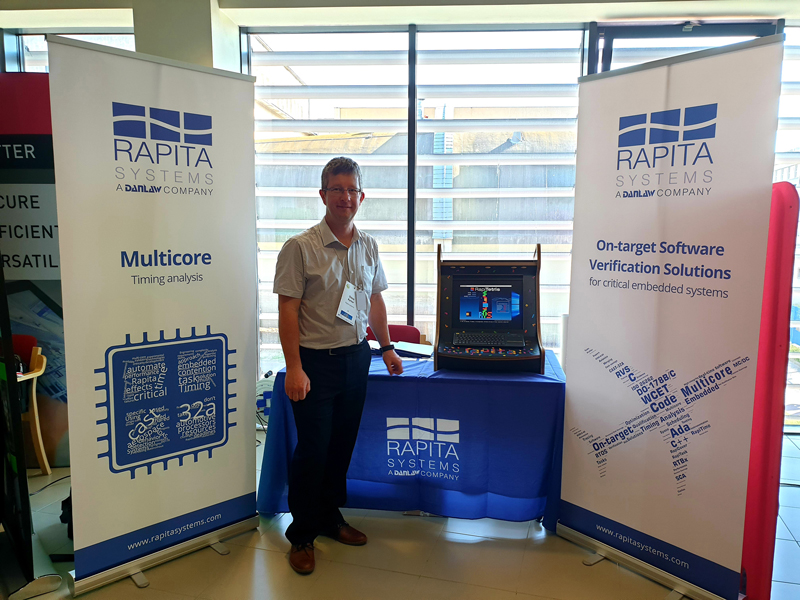 RapiTetris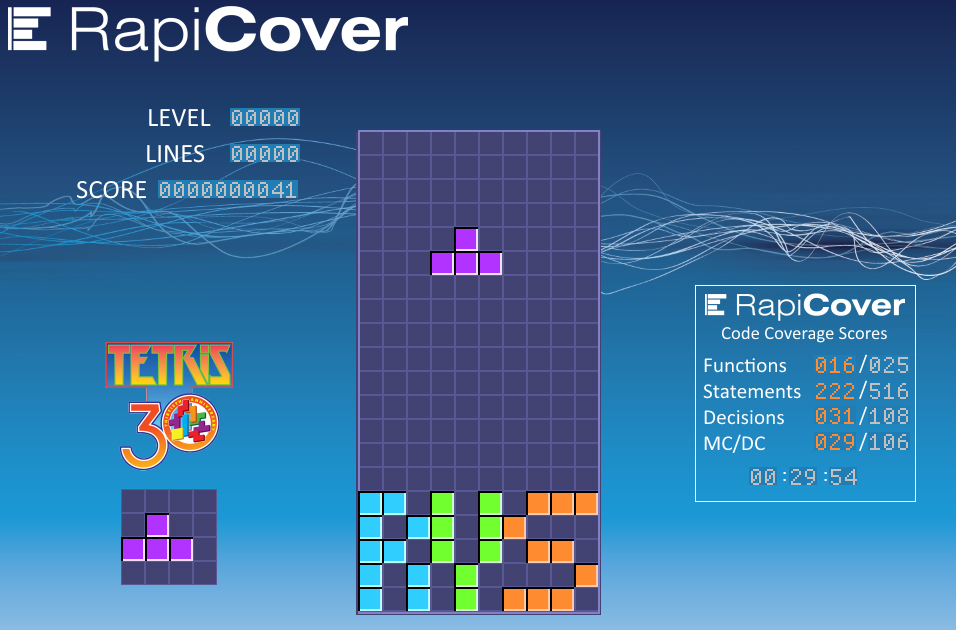 At both events we showcased our retro arcade game 'RapiTetris' which was hugely popular – with countless hours spent trying to get the high score in the allotted time. Using a subset of our RapiCover software, we have created our own spin on the classic game, giving users the chance to measure structural code coverage as they play.
We look forward to being part of both events again next year.