This week, Rapita Systems and ConsuNova delivered a DO-178C Practical Training Workshop in Bristol.
The training was delivered by industry experts, Dr. Bernat, of Rapita Systems and DER Reza Madjidi, of ConsuNova.
In the two-day workshop, participants gained a clear understanding of the DO-178C certification process. They also learned about the hidden challenges of the DO-178C lifecycle, time-saving industry best practices and how to apply them.
One of the new additions to the presentation was a section from Guillem on the groundbreaking work Rapita Systems are doing to help our customers satisfy CAST-32A objectives for multicore systems.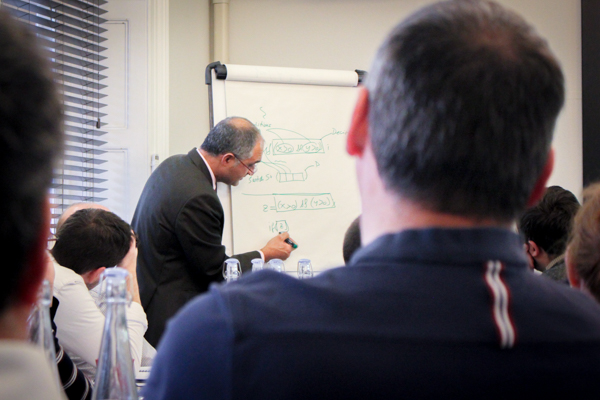 Dr. Bernat presenting at the training workshop
CAST-32A guidance – relating to multicore – is an increasingly important part of DO-178C compliance as more companies move their systems to multicore architectures.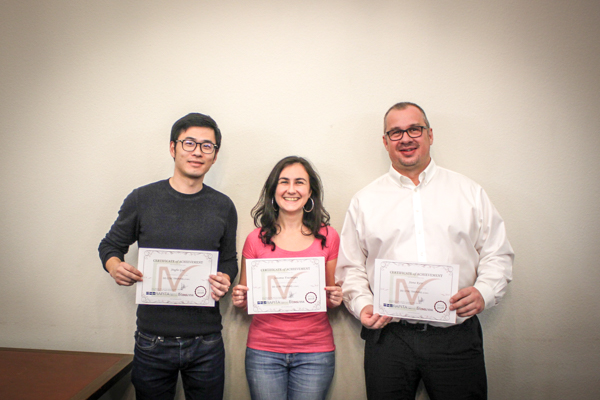 The Rapita team with their training certificates
This week, participants ranged from national military research institutions to individuals outside of the aerospace industry getting their first taste of avionics certification.
Amongst the participants were several the team from Rapita – from our Field Application Engineering team, Steve Kerr attended alongside two members of our Software Quality Assurance team - Sevane Fourmigue and Jingbo Gao
Expert support and software quality are two of the defining aspects of the Rapita service. We encourage our technical staff to attend training to push the boundaries of their knowledge and expertise.
You can find out more about working for Rapita on our careers page.
If you would like to sign up to one of our DO-178C training sessions you can do so here.
---
---