Rapita were delighted to act as one of the main sponsors at NXP's MultiCore For Avionics (MCFA) conference 2019 in Austin, TX.
The Multicore for Avionics Working Group conference is a two-day, deep dive into technical training that targets skills development for engineers across a broad range of embedded technology solutions. In addition to live-demonstrations of the latest innovations from NXP and its partners, the event offers workshops and lectures over multiple markets allowing attendees to customize a schedule that is most relevant to their training needs.
Held over the 29th and 30th of October, MCFA is arguably the most important event in the calendar for the multicore-in-aerospace topic. As the foremost company to offer a commercialized solution for CAST-32A compliance, it was the perfect place for Rapita to advance the discussion.
Dr. Antoine Colin: Verifying "worst-case" timing behavior for DO-178C (CAST-32A) certification
Rapita's Antoine Colin was selected to deliver a main-track presentation on verifying "worst-case" timing behavior for DO-178C.
In this presentation, Antoine described a novel approach to characterize multicore systems, identify and bound the impact of interference channels in them and produce evidence of multicore software timing behavior that takes interference effects into account and supports DO-178C compliance. The approach follows a V-model based methodology in which high- and low-level requirements for the analysis are defined before designing and implementing tests and producing verification results using the Rapita Verification Suite (RVS). Tests are supported by multicore 'RapiDaemons' that create a configurable degree of contention on shared resources.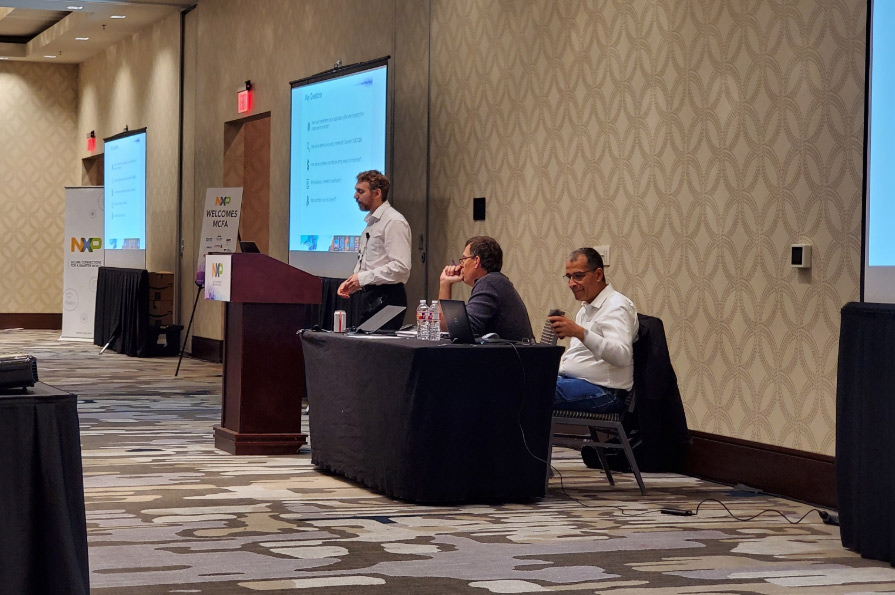 Antoine presents at MCFA
Multicore Demo - YOLO object detection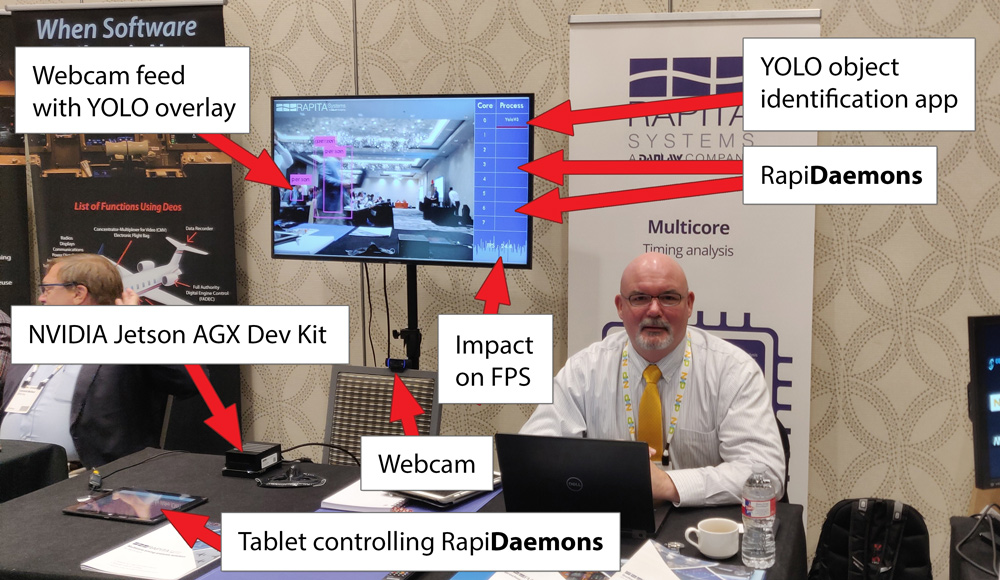 Multicore demo in action and Mike Smith - Account Manager
We showcased our new multicore demo, which highlights the effects of interference on multicore execution times on the YOLO real-time object detection software.
A webcam serves a real-time video stream on a multicore target (NVIDIA Jetson AGX) on core 0. Delegates can then control RapiDaemons - small programs that generate contention on hardware resources - on the other cores of the processor to analyze the effects of the interference.
A Frames Per Second (FPS) reading on the screen shows how much slower the YOLO object recognition application is interpreting the video stream due to the affects of interference.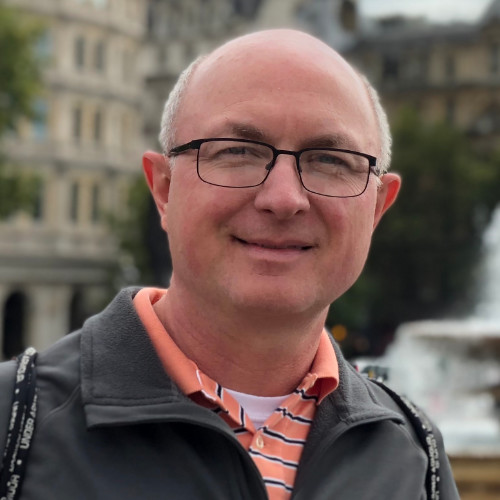 Steve Vanderleest, Principal Multicore Engineer (US), attended
N Bowles