Last month, a handful of brave Rapita staff took on the challenge of growing a mustache in support of the Movember movement.
Official Movember rules state that each 'Mo Bro' must:
Begin the 1st of Movember with a clean shaven face.
For the entire month of Movember each Mo Bro must Grow and groom a mustache.
Don't fake it. No beards, no goatees and no fake moustaches.
Use the power of the moustache to create conversation and raise funds for men's health.
Conduct himself like a true gentleman.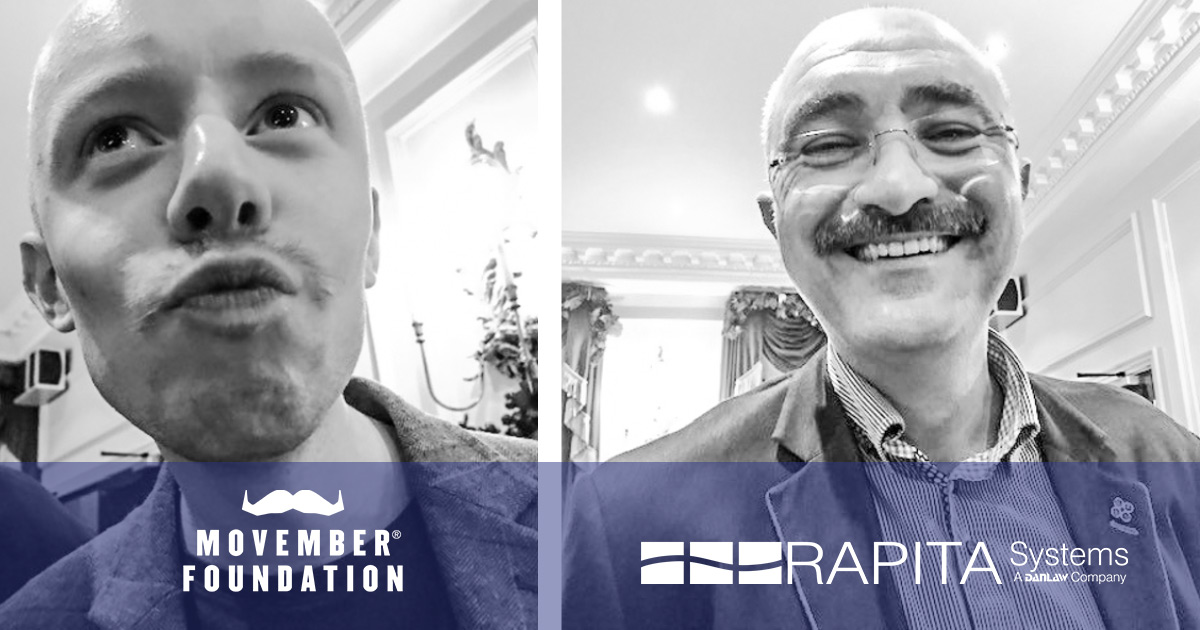 Guillem Bernat, our CEO, and Ben Priest from our marketing team, fearlessly embraced the rules for a full month, leaving their mustaches to stand proud!
"I tried to do Movember while I was at University, but I only managed to grow a little patch on my chin! My moustache this year was much better, and I'm really happy to support a movement dedicated to reducing stigma on the important issue of men's mental health."
Said Ben Priest, Marketing Executive
Movember raises funds for important causes in men's health, including mental health and cancers. The charity has been running since 2003, and Rapita Systems are proud to support their excellent work. You can find out more about the work of Movember here.