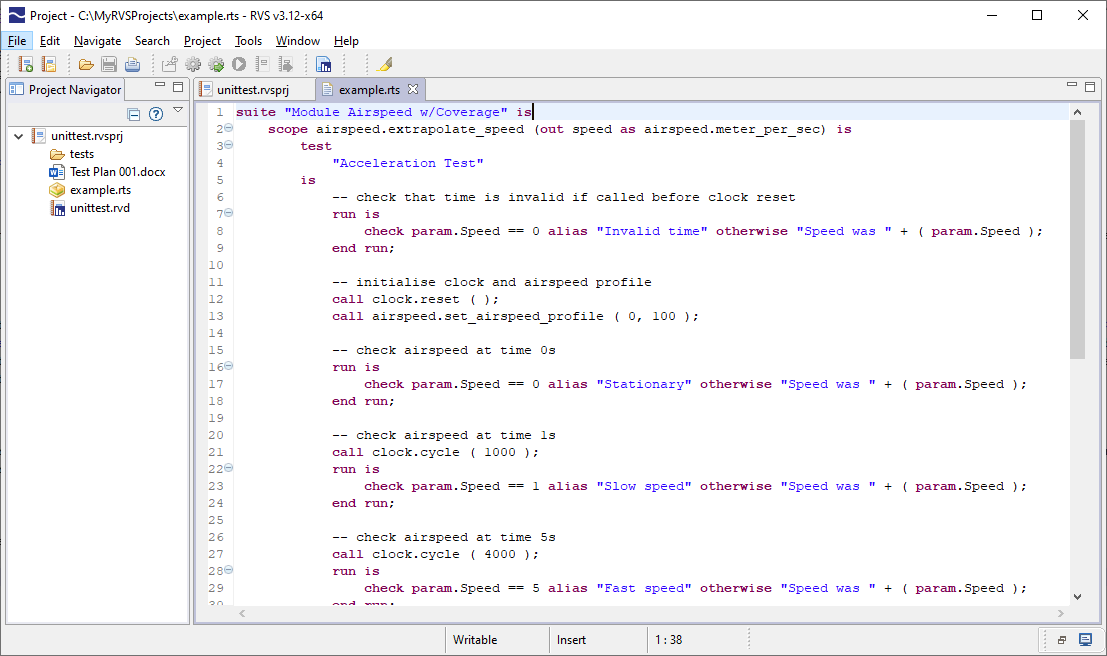 You can write tests for RapiTest through a scripting format. Specially designed to make testing efficient, this makes it easy to write tests and stubs.
The scripting format lets you write tests that include features like loops, advanced stubbing behavior, local variables, code injections and multithreading, as well as letting you create macros that can be used across multiple tests. If you keep your scripts in your version control system, you can easily review changes to them over time through diff functionality.
You can generate test templates and write your tests directly within the RVS Project Manager, which includes syntax highlighting and highlights potential errors while you're writing your tests. 
With tutorials, training courses, and a comprehensive set of documentation including a grammar reference, it's easy to get started writing tests today.