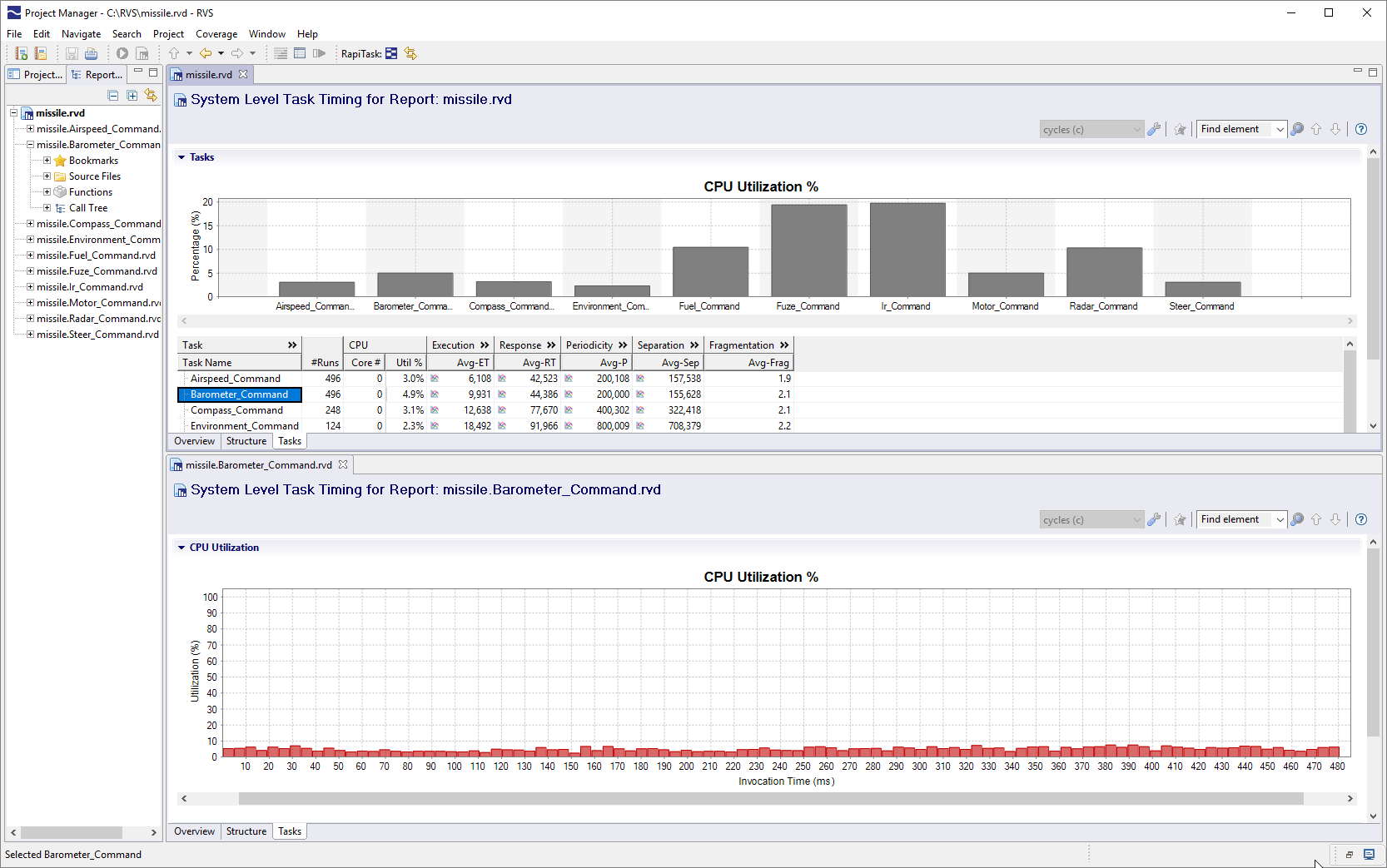 RapiTask automates the collection of timing metrics while multithreaded applications run on their target hardware. 
Producing results in an easy-to-digest format, RapiTask measures system-level properties such as periodicity and jitter and helps you to understand scheduling behavior, locate rare timing events and analyze capacity issues in your system.
With flexible integration strategies, RapiTask can be used on almost any hardware, including multi-core systems.