Rapita Systems turned 15 on 30th April (2019), offering the perfect chance to reflect on the amazing journey we've had over the last decade-and-a-half.
We've summarized our journey in the infographic below, after which you can read on for a more detailed description of our history.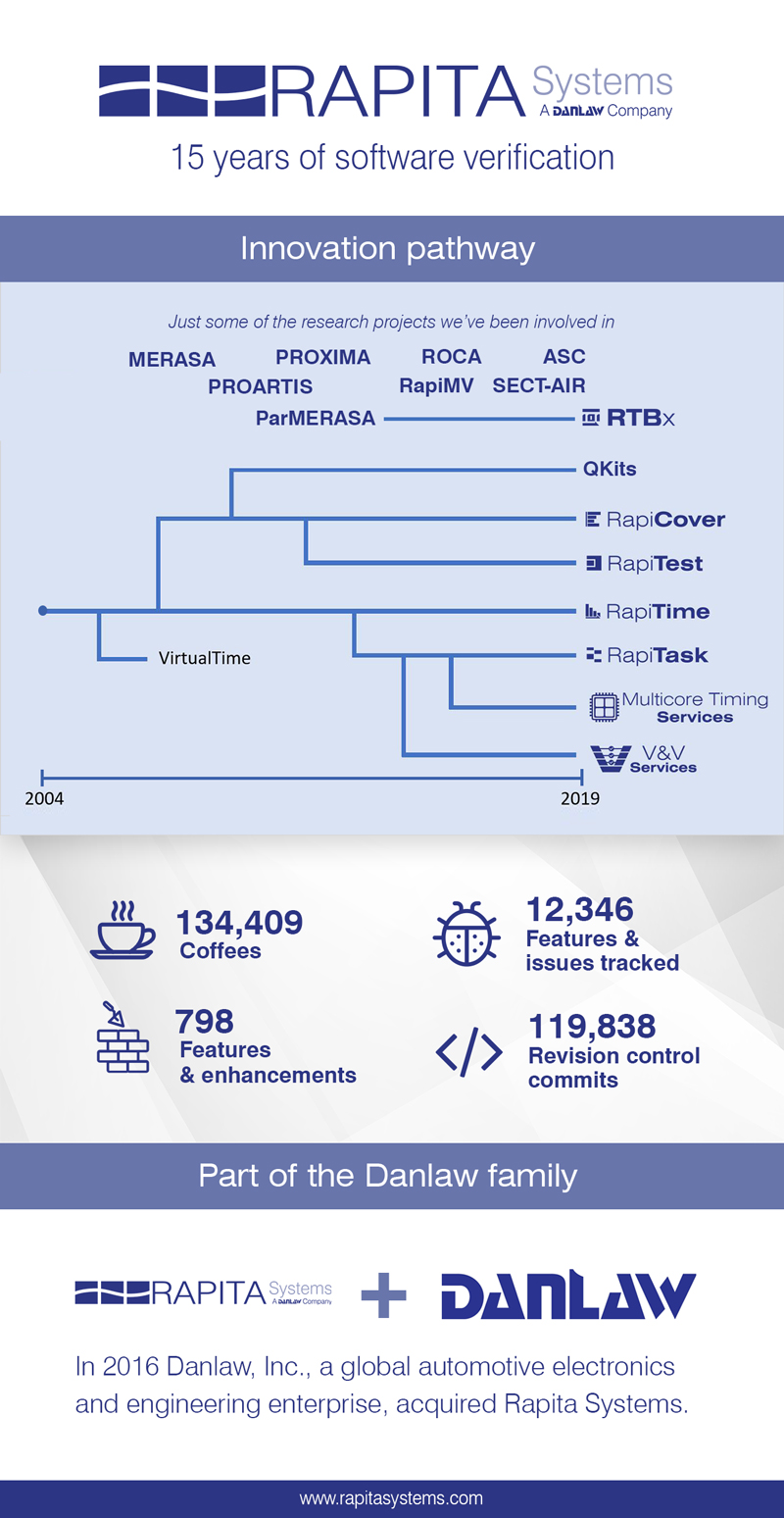 Rapita Systems was founded in 2004 as a spin-off company from the world-leading Real-Time Systems Group at the University of York.
Over the last 15 years, we have expanded the verification solutions we offer to the global critical software industry. Starting from offering a standalone execution time analysis tool, we have innovated rapidly and consistently, expanding our product offerings to include code coverage analysis, system-level scheduling analysis, and unit/integration/system testing tools. These software tools, comprising our Rapita Verification Suite (RVS), have proven to be extremely stable over the years, maturing into tried-and-tested tools trusted by major players in the global critical software domain including Collins Aerospace and Leonardo.
Throughout our journey, we have developed our reputation for innovation and providing custom solutions for the complex challenges our customers face. We have expanded our service offerings over the years to provide first class support, integration, training and software verification services. The recent launch of Rapita Inc. in the US promises to expand the verification support we can offer, enabling the Rapita group to provide engineering services for US defense projects with ITAR controls.
The innovation behind our solutions has been possible—in part—thanks to our continued involvement in cutting-edge research programs such as PROXIMA and SECT-AIR. Our most recent major innovation, our Multicore Timing Analysis Solution, takes advantage of over a decade's worth of research into complex multicore systems to offer a solution that paves the way for the critical software industry to safely use multicore systems.
One of the biggest developments in our journey came when Rapita were acquired by Danlaw Inc, the leading global connected vehicle, electronics and embedded engineering enterprise, in April 2016. Our membership in the Danlaw family has proven mutually beneficial, enabling both companies to accelerate their growth and innovation and provide even better solutions for their customers.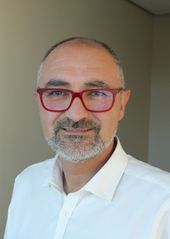 Dr Guillem Bernat, CEO of Rapita Systems Ltd
"The last 15 years have been an amazing journey for Rapita. With the launch of our Multicore timing analysis solution and Rapita Systems Inc. in the US, I am excited to see the successes the next 15 years will bring."
Dr. Guillem Bernat, CEO, Rapita Systems Ltd